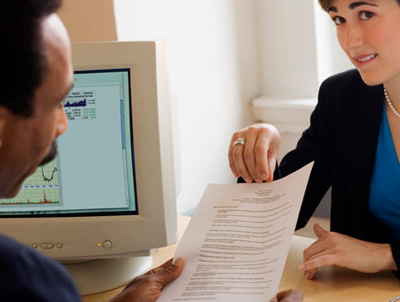 Mock interviews provide candidates with an opportunity to test out their interview skills with someone who isn't evaluating them for an actual job. A mock interview may be offered through career services for students or recent alumni, by a career coach or through a local workforce services office for candidates in the process of transitioning to a new opportunity.
Here are some of the benefits of a mock interview:
1. They help you reduce stress and anxiety about interviewing.
If you're not sure how to answer typical interview questions, mock interviews provide a great opportunity for you to "test drive" your answers. The person conducting the mock interview is most likely a skilled interviewer and can give you feedback on whether or not your response is suitable.
2. They help you boost your confidence.
Job coaches who conduct mock interviews are usually ready to point out your strengths in the interview process. By having confidence in your skills, you will perform better in an actual interview.
3. They provide you with constructive feedback in a low-stress environment.
No one is the perfect candidate, so mock interviews help you clarify responses to certain questions and help you work on areas where you may have weaknesses. In a real interview, there's often not feedback about your interviewing abilities, so a mock interview is a perfect opportunity to find out why you may be having some difficulty in landing your dream job.
4. They can help you prepare for behavioral-based interview questions.
Many companies use "BI" questions. If you're not familiar with this type of interviewing, it may be advantageous to give it a practice run in a mock interview.
The expression that practice makes perfect may very well be true with interviewing skills. Take advantage of mock interviewing opportunities even if you think you're skills are at a very high level. There are things that we can all improve upon when it comes to making a great impression on a prospective employer.
Photo Credit: Shutterstock