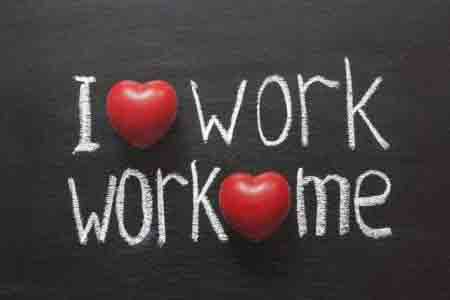 Thinking about quitting your job? Before you make any rash decisions, you need to ask yourself a few very important questions.
Here are five things you should consider before quitting your job:
1. Have you served in that job for two years?
What the heck is the two-year rule, and why does it matter? Well, typically, it takes a few months to train and get comfortable in a position. However, most people aren't just automatically great at their jobs. They need to take some time to hone their new skills and really provide value to the company before they can market those new skills toward another job.
2. Do you have the right experience?
Have you built up enough experience so you can effectively market yourself for another role? You may need to stay a little longer so you can build that credibility and really hone those skills. That way, you'll have a better shot of getting that job you really want.
3. Are you overworked?
Are you feeling like things are getting a little out of control? Are you just burned out? If that's the case, you want to try to "reclaim" the job, as J.T. O'Donnell, founder and CEO of CAREEREALISM.com says. Look for assistance, tools, and resources so you can take more control over your job and tasks.
4. Have you tried to energize the role, or take it to the next level?
"Sometimes, we get bored," says O'Donnell. "We know the job like the back of our hand, it's easy, and we're looking for more of a challenge. So, you should be stepping up to the plate and ASKING for those responsibilities."
Instead of quitting, it might be a good time to leverage the skills you've learned.
5. Is there something else going on?
Are you blaming work when it's really something going on in other areas of your life? Things like relationship issues or other challenges can cause extra stress. If you're blaming your job for that extra stress, quitting is probably not your best option because that stress is just going to carry over to the next job. It's better to resolve the issues that are happening outside of work before you leave your job.
BONUS TIP: Be careful.
"If you choose to quit a job, don't do it without having another job lined up first," says O'Donnell.
According to O'Donnell, the average job search takes about nine months. NINE! That's a long time to be without work.
Think it through and make smart choices. If it's time to quit, you know what to do! Find local jobs in your area
Photo Credit: Shutterstock