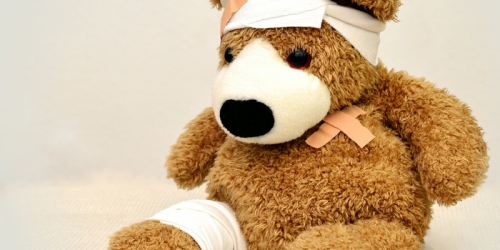 Your attitude can impact your behavior and ultimately your job search results. Even if you can offer employers the exact experience and skills they are looking for (and more), you'll have trouble getting the job unless you carry the right attitude.
6 Behaviors That Can Reduce Your Chances At Getting The Job
The wrong attitude leads to poor behavior and unfortunately, that may be the cause to why some of the very qualified job candidates are still struggling to secure a job. Worried your behavior might be why you're not getting the job? Here's what you need to watch out for:
#1. Lack of conversation.
The more conversational you are with contacts the better connection you can build. Read up on what's happening in your field and industry as well as general news (things that are happening around you). When you share information and talk about it, it starts conversations. When you have nothing to share or say, communication with others becomes dead. Being conversational at the job interview is also critical. People hire those they are comfortable with and enjoy talking to. So even if you have the experience and skills to offer but there's stiffness in the air due to lack of conversation, you lose out.
#2. Waiting on others to take action.
You are responsible for finding a job, not others. Even when you have a network of contacts who say they are willing to help, it's still up to you to take action as well as control of the situation to make things happen. Often times job seekers will share their resume with their network of contacts, letting them know that they are job searching. Then they wait around hoping for a call back. It doesn't work that way! As a job seeker, you need to personalize your communication with each contact who can help you so they clearly understand what it is that you have to offer.
From there, you will receive valuable information as to who you need to make contact with and how to follow-up. You also can't rely on recruiters to bring you job opportunities – that's not what they do! Recruiters don't find jobs for people, they find people for jobs. Recruiters are working for the employer, not you! Job seekers need to take a more proactive approach with job searching – knowing who, when and where to follow-up from to get results.
#3. Not staying current.
Everything from the way you think to your technical skills can come off as dated if you lack willingness to explore and try things new. Just because your previous job functioned a certain way or you had technical expertise in a certain area that worked on the old job doesn't mean the next job will work the same way. Be willing to experience things new and adapt to change. Do some research to understand what core skills are needed for the job so you maintain the necessary technical skills. This may mean you need to enroll in a course or go through additional training to stay current for the profession.
#4. Unwilling to start from the ground up.
It's okay to have big dreams, but when you're new to the job market or profession understand that you may have to start at the bottom and work your way up. It's only through experience that you can gain the knowledge needed to advance. Get more advice reading: "4 Things To Know Before Taking A Lower Level Position."
#5. Me. Me.
Back in the days when the resume was still written with an objective statement, the "Me. Me. Me." mentally was standard. You would state what you wanted. Today, however, it's about the employer. What can you do for the employer? What do you have that the employer needs? How can you bring value to the employer? As a job seeker, you have to address these questions in your communication on email, the resume and during the interview to impress employers.
#6. Talking bad.
People enjoy being around others who have a positive attitude and outlook, not those who simply like to talk bad about others and complain. Keep a positive attitude and talk less about the problem and more about solutions.
Fortunately, behaviors and attitudes can be changed. Knowing how the above attitudes and behaviors can hinder your job search, make the necessary changes now and see better results in your job search!
Photo Credit: Shutterstock