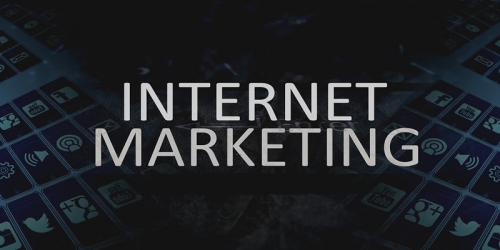 I get asked "How do I get my foot in the door at SportsEngine?" a lot. It's an incredibly cool company, was recently named one of the 100 Best Companies to Work For in Minnesota by Minnesota Business Magazine, and we have some of the most incredible customers in the world. Our offices are trendy as they come, the teams at SportsEngine are loaded with incredible talent, and we have an office dog named Marley.
I also get asked "How do I get a job in marketing when I don't have any experience?". It's an incredibly cool department. Its creative & strategic. But it's small. At SportEngine, it's like 4 people small. 1/10th of the sales team.
The best advice I can give you is to create your opportunities and seize them. That may sound cliche' a bit, but I just hired a college kid with basically no experience. He created opportunities. He was smart. He got the job.
Here's a few other things to remember:
#1. Take a job supporting the sales organization of the company you want to work for. Marketing is basically Sales Support anyway, and you need to understand how revenue flows through your organization. At its core, marketing is about convincing someone to pay for your stuff. Make sure you start your career with a solid understanding of working with the sales team.
#2. Write an incredible cover letter. I read cover letters first to pick the people who I want to know more about. Resumes are about what you did in the past, cover letters tell what you are going to do in the future. Guess which one I care more about?
#3. Get in front of the people who can help you get the job. In our uber-social world, brands and companies are telling you where they will be. Why aren't you there? Especially small companies. For the U.S. Pond Hockey Championships, we have several executives, the entire marketing team and many others, on site working for three days. Smart people who want a job at Sport Ngin would be there and offer to help out. Find the company of your dreams and use social media to your advantage.
#4. Know that you don't know much. This is for most of you coming right out of school, and I know this because I had such a fairy tale idea of what it meant to be a marketer coming out of school. Finding a mentor is as important as finding the right company. Ideally, you get two birds with one stone. You're going to take a good year learning what it takes to be a solid marketer, and I'm telling you that you didn't learn it in school.
#5. Pick up some soft skills. Figure out how to take nice pictures. Learn how to use design software. Pick up some video skills. You'll need them. Someday your budget will get cut, or, maybe you won't even have one to start with. You're a creator now buddy.
#6. Watch webinars and recorded training. The marketing world uses marketing automation, email marketing, salesforce/CRM. You may not have experience using them, but that doesn't mean you can't know how they work. These companies all provide incredible (and free) education and training materials online. Watch/read them.
#7. Send a letter in the mail. It may sound crazy, but last week I got about 300 emails, and about 2 letters in the mail. I even get the letters in the mail hand delivered to my desk. You need to think differently sometimes.
#8. Click here to start search for Marketing and Advertising jobs
Well, there you go. Good luck kiddos, it's a tough world out there. Anyone have any other recommendations or tips?