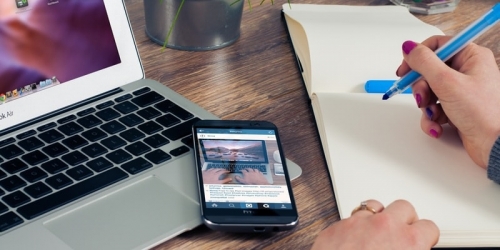 Tutoring is a terrific career choice for folks who want to educate kids in a one-on-one environment. Its a big step from providing occasional homework help to one kid to being a reliable professional who can meet the tutoring needs of a whole community! Heres some advice to get you started on that journey.
Look For Plenty Of Experience
The tutoring job is all about thoroughly investigating educational subjects in the company of a single student. Youll be concentrating on specific areas of instruction, so you need to cultivate deep expertise on the subjects and grade levels you want to specialize in. A general grasp of childhood development and educational theory is also extremely helpful.
According to James Goldsmith of 11PlusTutorsinEssex, great tutors combine subject-specific expertise with plenty of experience working with particular age groups. A little bit of study in the fields of child and adolescent development will give you a significant leg up on other tutors. These studies will better equip you to target your instruction in the ways that your students will find most helpful and effective.
Dont Be A Stranger To The Classroom
The most effective tutors are those who work well together with a students classroom instructors. You should be familiar with the regulatory requirements (state, local, and federal) placed on your students so that you can easily identify the parts of their curriculum they need help with. A productive information-sharing relationship between a childs tutor and his or her classroom teacher can make education in both spheres more effective.
Flexibility Is Key
As described above, you should develop a thorough understanding of the educational needs of your students. When it comes to working with a specific child, though, you need the ability to adapt what you know to fit the needs of the individual. Penny says that adaptability is a vital skill for every tutor. Instruction and explanations need to be tailored to the student to ensure that he or she is capable of comprehending them.
Regulatory Compliance
Tutors need to fulfill different credentialing requirements depending on the state in which they operate. You need to thoroughly research your local regulations to verify that you meet all of the necessary requirements before practicing professionally. In Pennsylvania, for instance, tutors are legally obligated to obtain the same state certifications as a public school teacher.
Most states have an ethical code of conduct governing tutors activities along with basic regulations. These may significantly impact the way you teach and select your students. For example, in Hawaii tutors who also work as classroom teachers cannot take on tutoring students that they might encounter in the classroom.
Training And Certification
Even in places where you dont have a legal obligation to seek out formal certification, it can be a powerful promotional tool when you go looking for students. Certification with a professional organization (e.g. the National Tutoring Association) may give you a significant advantage over the other tutors operating in your community.
Dont Go It Alone
While the classical model of the tutor is an independently-employed professional educator, this is not the only way to work. Signing on with a company providing tutoring services is an excellent way to gain experience and find work. A tutoring company provides you with a great deal of support with the trickier portions of the job, like finding clients and filing paperwork. Of course, working for a larger organization does eat into your potential profits, but many tutors find this is an equitable trade in exchange for the assistance they receive.
Cultivate A Positive Reputation
As Hudlin points out, the best promotional tool available to tutors is positive word of mouth. Make sure you work all of your contacts - school personnel and teachers as well as parents - to spread the word that youre offering tutoring services.
Use Online Resources
Establish a presence on sites like Care.com so that you can post your professional profile and reach out to potential clients.
Get Positive Reviews
This ties into the word of mouth advertising described above. Without being pushy, do everything you can to encourage parents, teachers, and former students to give you testimonials, reviews, and references.
Brand Yourself
Once your career is off to a good start, take steps to present yourself as professionally as possible. Establish a professional website to promote your services and start using branded supplies and business cards. A credible professional appearance - both online and in person - will go a long way towards securing more work.