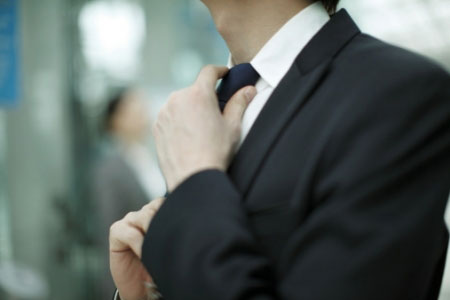 So, you're looking for a job, any job. However, there are a few questions to ask before taking the job with your potential employer. If you want to avoid at least some of the stress of combining work and family obligations, set up a time with the human resources office before taking the job.
Based on my research interviewing fathers about how they balance work and family, here are some important benefits that will help you achieve some kind of balance:
1. Paid Paternity Leave
Most employers that offer paid leave distinguish between maternity leave and paternity leave, although a small number offer "gender-neutral" parental leave. Few companies offer fully paid paternity leave so look closely at both the amount of leave available and the options for pay during this leave. If your company does not offer paid leave, you will be left with some unsavory options – no leave, unpaid leave, or leave that is funded with vacation days.
2. Paid Vacation Days
U.S. employers are not required to offer paid vacation time. Most full-time workers do get paid vacation days, however. This is especially true for those working for larger companies. But check to see how many days you'll get and whether holidays are included. Remember that schools and daycares are often closed on holidays and other teacher workdays.
3. Paid Sick Days
As with paid vacation time, there is no federal requirement for paid sick days. Under the Family and Medical Leave Act, workers can take time off to care for themselves or a family member, but this is unpaid. Finding child care for a sick child can be difficult so check to see whether your sick days include care for a family member.
4. Flexibility In Work Schedule
There are some good options if you don't want to work the standard Monday through Friday, 9 to 5. One option is a compressed workweek, which allows employees to fit a full-time schedule into fewer days (e.g., 4/10 – 10 hours per day over 4 days or 9/80 – 80 hours over 9 days). This allows employees to trade longer hours for an extra day off each week or every other week. Another option is flextime, which offers workers the ability to adjust start and end times. This can be especially useful in arranging drop off and pick up times for children.
5. Flexibility In Workplace
This includes telework and home-based work. A majority of large companies now offer this option. Remote working reduces or eliminates commuting, adding hours to your week. This option can also allow you to be more present at home, which may make it easier to eat breakfast with the kids, go to the bus stop, or catch an after school activity.
6. Child Care
This may include on-site centers, emergency back-up care, or subsidies and vouchers for nearby child care centers. Besides reducing child care costs, these benefits can reduce commuting time, resolve child care dilemmas, provide emotional security, and create additional time with children.
7. Family Health Benefits
Health insurance benefits vary quite a bit among employers. Even within the same company, not all employees may be eligible so make time to check what kind of coverage you would be eligible for and whether there is a waiting period. Having family health benefits is likely to reduce stress associated with financial obligations.
Balancing work and family starts with finding the right job. And, incidentally, businesses that want to attract the right employee, especially in today's environment in which fathers report feeling more work/family conflict than mothers, might do well to put the foregoing policies in place.
Photo Credit: Shutterstock