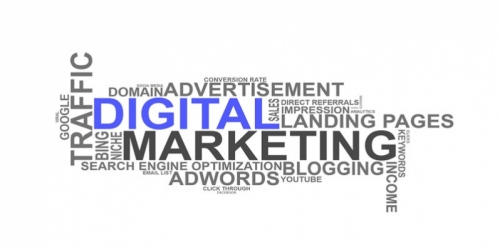 If someone is actively looking for a job, chances are that person will initiate a quick search in between messaging friends and reading emails. If you are seriously seeking top talent, it pays to hire an online marketing agency with experience in the field of recruitment. They know how to attract interested candidates and many will do everything but accept applications and do the final interview. If you are wondering why it's so important to hire an online marketing agency, you might be interested to know just what they do.
Company PR When and Where It's Needed
An online marketing agency like Single Grain is adept at brand promotion. By promoting your company when it's needed on key sites that might ignite an interest in your company, you can begin drawing top talent to your firm. It only takes a spark of interest in what it is you do and perhaps the benefits of working for you that will inspire some of today's young professionals to submit a resume and an application. PR is one of the main ways to attract both customers and talent, so always use PR as part of any marketing strategy.
Link Building Is a Major Component When Recruiting
Building backlinks on high authority sites bring prospects your way better than the advertising you can do. The reason for this is the fact that effective use of SEO helps to build rank within the search engine results pages. A prospect will type in those keywords you've used within your link building strategies and before long Google will be listing you on the first page. If not the first few results on page one, at least you will get a fighting chance to be seen by any serious candidate. Just as you would use link building to attract clients for your business, you can use link building to attract top talent.
Outgoing Queries
When you put an online marketing agency to work for you in recruitment, they know just how to pose advanced queries on social sites. Because they are expert in SEO, they know what terms to look for in relation to your industry and they can quickly compile a list of leads/prospects that you could contact. Why wait for them to come to you? If they are worth hiring, they are worth prospecting!
Digital marketing is vital to almost any business, but never more so than in terms of building a client base and recruiting top talent. You can also build a strong network of peers in the same way, but the foundation for everything is a strong online presence only made possible with top notch marketing strategies. Hire the best digital marketing agency you can find and you will see just how quickly you can build a customer base while attracting the nation's top talent. There is no better way.