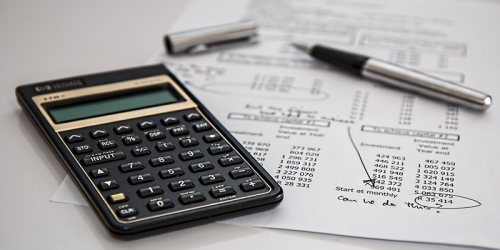 Becoming an accountant isn't an easy task, but it is one that should be considered if you want a career with many benefits. Working with numbers is a major part of the job, but the wonderful thing about accountancy is that you will get to work on a variety of projects and with many clients. The accountancy industry is very competitive, but it's an industry that's always seeking professionals to fill the thousands of jobs on offer. If you are thinking about pursuing a career in accountancy, have a look at some of the major benefits you'll receive once you're working for a top firm.
#1.
You'll be in-demand and No Two Days are the Same
Without accounting it would be very difficult for businesses to analyze their financial performance, which would make it harder for organizations to make smart decisions for the future.
If you're not meeting potential clients and discussing their requirements, you're likely already going to be working on a current clients' accounts. A career as an accountant is fantastic because you're not just going to be sitting in the office, and in fact, there will be weeks where you're out on the road more. Just a few accountant tasks:
continuous management of financial systems and budgets;
undertaking financial audits (an independent check of an organisations financial position);
providing financial advice.
Meeting clients
detecting and preventing fraud
managing junior colleagues.
#2.
Experienced Accountants Start Their Own Business
Once you're a fully qualified accountant you will likely start working for a top firm to gain valuable experience. Once you've served many clients over numerous years you will want more from the career, and that will likely be the time when you decide to start your own firm. This is when being an accountant can be very rewarding and it's the time when you'll be glad you studied for an online masters in accounting (online MACC) at the UAB Collat School of Business.
#3.
Endless Career Opportunities
Career opportunities are practically endless as an accountant. More and more individuals are starting businesses and that means accountants are going to be even more sought-after. You will have the opportunity to provide services to small businesses and much larger entities, which will give you more variety.
#4.
You Can Work in a Variety of Roles
Many people think a job as an accountant is boring, but they couldn't be any more wrong. Not only is there plenty of variety when it comes to workload, but accountants can be found undertaking numerous jobs in varied roles. You'll be able to choose from taxation, consultancy, monetary management, and even work within government entities. Job opportunities are available in their thousands across a variety of industries so even if you did get bored working in one sector, you can always dip your hand in another.
#5.
An Excellent Salary
Accountants earn a good salary in a standard industry and even more in a niche sector. If you're serious about becoming an accountant, you will love the salary and the many other benefits on offer. Many firms offer company vehicles and even the chance to travel abroad to meet client requirements.
A career in accountancy doesn't come without its stressful days, but what it does come with is a good overall salary, great benefits, and an excellent chance of a rewarding career that could see you end up at the top of the career ladder.