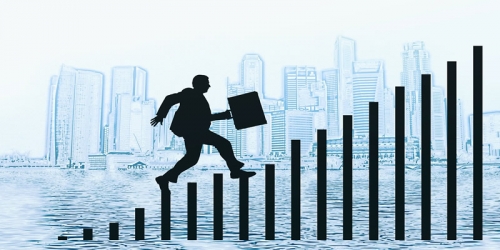 If you havent been paying attention to the way your healthcare career has advanced over the past couple of years, its time you began. The healthcare industry offers spectacular room for growth to those with the right skills. What follows are areas of improvement that are likely to serve your needs to move your career to the next level.
Keep learning
In the healthcare profession, you never actually stop being a student. In this way, its similar to the field of computers -- with advances and innovations appearing in a dozen directions seemingly each day, anyone with a professional interest needs to work hard to remain current and to keep obsolescence at bay.
Since educational institutions offer advanced degrees and diplomas in every niche in the healthcare field, the choices tend to be clear enough. Whether its a Master of Science in Nursing degree for registered nurses that you decide to earn or a Bachelor of Science in Health Information Management for those in healthcare management, if you keep learning, you will keep moving ahead. Once you possess the right degrees, diplomas or certificates, climbing the ladder is far easier in the healthcare field than in others.
Prove your leadership abilities
While your skills and certifications will always help you get ahead, the very best positions are usually reserved for those who demonstrate the ability to lead teams of professionals or entire departments. If you have your eye on the pay rises, influence and prestige that come with positions of leadership, it can help to ask for more responsibility. If you do well, accept accountability for mistakes made and share credit with others who contribute, become an expert in your field, advocate for change and improvement, and get on committees to make your views known, you will quickly be on your way to establishing yourself as a leader.
Contact a staffing company
According to 360 Healthcare Staffing, healthcare staffing companies keep themselves updated on every position available in a geographic region, and are able to get people with the right skills in touch with employers who need those skills. Signing up with such a staffing agency can be a way to learn about opportunities as they come.
Networking
A passion for networking will get you very far any field, and healthcare is no exception. Building a network of professional contacts isnt about gaining advantage through unfair means. Rather, its about building a great series of contacts at good places that will pass to you information on positions opening up.
While social contacts in your field are undoubtedly useful, you need to make use of as many networking opportunities as possible. Not only do you want to get on LinkedIn and on every professional healthcare group that they may have, you want to join professional organizations in your field, and attend every event. You want to go there, shake the hand of every professional you can, and establish professional relationships as often as you can.
Find mentoring
As important as it is to network with contacts, its more important still to have a few contacts to turn to for guidance and advice. They dont have to be veterans in your field; they could be anyone knowledgeable -- your supervisor at work, a friendly doctor and so on. You want to look for people who seem both to be knowledgeable and willing to pass their wisdom on. It can be invaluable to have a mentor to use as a sounding board when you have career questions, and for general advice.
Be the most levelheaded person you know
Being emotionally stable can be a great attitude to possess, especially in the healthcare field. Stable people are seen as reliable in an emergency; its an attitude that is in demand in the healthcare industry.
Make use of every training opportunity
While it does make sense to go get advanced diplomas and degrees to keep yourself updated, there are usually many other, less formal learning avenues available as well. Usually, its employers who offer these classes. From cross-training to new skill training, employers help workers to gain skills they need to advance internally. The more you learn about work that is conducted in your field, the more doors you will find opening for you.
Aaron is the Director of Recruiting at 360 Healthcare Staffing. He says, "At 360 Healthcare Staffing, our culture is beyond fast-paced. It requires collaboration and multi-tasking daily. Our environment is built on accountability and communication. Not surprising when you consider that we work with the best talent in the post-acute care industry. Things change here by the hour so the challenge is constant. You have to be at the top of your game because our clients expect excellence and thats what we deliver. We have top talent here and Im proud to be part of the team that is leading the industry."