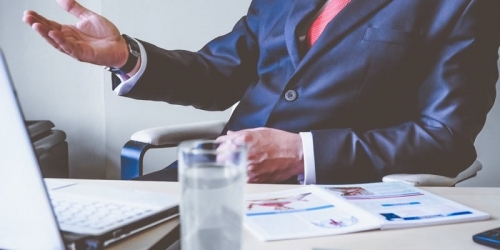 Thinking about a career in human resources? You're not alone. Thousands of ambitious young professionals are now opting for a vocation in HR. Not only does it offer great opportunities for career progression, it can also be highly rewarding. As a HR assistant you get to work alongside a wide range of people and form an integral part of the company you're working for.
Whilst it may be an attractive career choice, getting an entry level job in HR isn't easy. Employers often tend to look internally when recruiting and Human Resources Assistants do not have a lot of options with regards to training. The best way to get a head start over fellow candidates and impress potential employer is to make sure you're trained in essential skills such as administration and I.T.
Admin, PA & secretarial courses are available both in-class and on-line allowing you to study whichever way suits you best. Short courses are ideal for people looking to train quickly whilst part time courses are available for people juggling a job/family etc. I.T courses are also ready available however they tend to vary greatly in quality so make sure you do your research and find one that is bests suited to developing the skills you'll need.
The best way to gain essential skills for a role in HR is to get some office based experience. This will allow you to get a good idea of what the position entails, whilst giving you valuable on the job experience. A good way to go about this is to apply for an internship in a HR department or similarly any sort of work experience in an office or administrative role. HR roles require you to demonstrate a number of abilities including being able to work with other people, working to deadlines and staying organized. These are skills that can't be learned through studying and the only way to build these is through on-the-job or work-based experience.
In terms of qualifications, doing a CPD (Continuing professional development) HR Assistant Courses are a great way to either start out in HR or further your skills if you've already got experience in this sector. CPD courses are available to anyone and there are a range of different classes available depending on your existing experience/knowledge. A CPD accredited qualification is a great addition to any CV and will give you the valuable skills and experience you will need to land a job in HR.