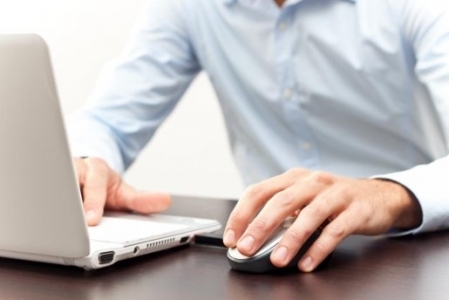 Even still, sometimes it is really hard to know if you are having a bad day, a bad week, or it is really time for you to move on to greener pastures. Because this is such a tough thing to ascertain, the team at CredHive built this handy, dandy little infographic to help you know if you should stay or you should start getting your act together and find a new job.
Related: 6 Ways To Avoid Burning Bridges By Leaving A Job.
First, we want you to know how urgent your job search should be. Should you get your career experience and accomplishments organized in the next few months or days? Should you be updating your personal brand now, or next week? And even if you should stay put, you should still be actively managing your career. While you might want to stay put for now, your next review or promotion could be right around the corner.
The second thing we're hoping this little graphic can help you with is to figure out what you're looking for in your next job. Is a career path important to you? How about goals? It might help you try to learn more about the company culture and perks. You also need to be sure you interview your new manager. A recent Gallup poll found that more than 50% of workers have left a job to get away from their boss. And while this infographic lacks any basis in science, we believe that life is too short to be in a job that doesn't meet your needs. So, take a look at our fun little infographic, it's supposed to be fun. We hope you're entertained!
About the author
With passion and an innate curiosity, Tracey strives to push the envelope to create great experiences for talent. Tracey has been developing digital, mobile and social solutions for nearly 20 years in the talent acquisition space. Currently CredHive's CEO, she is dedicated to changing the way hiring is done to create a more level playing field for talent. Visit CredHive to learn more.
Photo Credit: Shutterstock