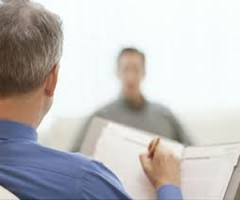 So you have completed you job search, and now its time to attend the interview.
Interviews have often left me feeling cheated. I always feel like 30 minutes of questions and answers are not enough for an employer to determine whether he should hire me.


It seems employers feel this way too. According to a recent CareerJournal.com article, hiring managers are starting to expand the interview process to involve on-the-job testing, such as mock assignments, role-playing exercises and a simulated day in the life. The process then becomes a tryout rather than just a basic interview.
I think this is a great idea. Getting candidates involved with potential coworkers and actual job responsibilities is a great way to see if they fit within your team. This also benefits applicants, as it gives them an opportunity to really see if this is the job they want.


When I started at Monster, I didn't have a tryout per se, but I did sit with someone to get a feel for the position. Meeting a few employees and getting a chance to sit in the actual department really helped me make the decision to take the job.


The downsides? As expected, this testing is very time-consuming and expensive. Also, some senior-level candidates might feel insulted by the idea of a tryout, especially if they have many years of experience. But in the long run, I think it's better to have more expenses during the hiring process rather than figuring out that it is not a good match later on.
What type of interviews are the worse? comment your feedback below.