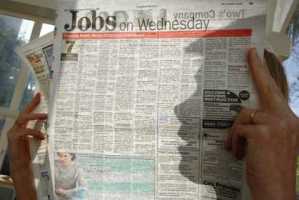 If you find yourself suddenly unemployed or if you were laid off months ago, its probably no surprise to hear that it could be several months before youre gainfully employed again. According to employment experts, these days it can take six months to find a job after a layoff. Heres how to manage an extended job search:
Do a self assessment. Take a step back and decide if youre working in the industry thats right for you and using your strongest skills. Before beginning your job search -- or if youve been at it a while without success -- evaluate where your skills will be the best utilized. Deanna Leonard, executive vice president of Williams, Roberts, Young Inc., an executive coaching firm in Winston-Salem, N.C., advises her clients to take a Myers Brigg test or other psychological assessments to get a handle on strengths and weaknesses.
Have a financial plan in order. Take an inventory of your financial responsibilities, savings and debts and construct a financial plan to sustain you; if you did so early on, but the search is dragging out, reassess your plan. Register for health insurance or Cobra benefits immediately; laid-off employees generally have up to just 60 days to register for Cobra once they receive their eligibility notice, says Ms. Leonard. File for unemployment as soon as youre eligible, as there may be a lag time in getting benefits.
Go beyond the usual suspects. "The hidden job market accounts for 70% of jobs out there, and the only way to reach [them] is by networking," says Ali Chambers, vice president of ClearRock, an executive coaching and outplacement firm in Boston. Whether its by reconnecting with contacts over coffee, attending meetings of professional and trade groups or finding old colleagues on LinkedIn, networking is integral to landing a job today. "Dont spend all day on the job boards when you should be out shaking hands and meeting people," says Ms. Leonard.
Make yourself stand out. Hiring managers are flooded with résumés nowadays. Brett Good, president of recruiting firm Robert Half Internationals Southern California and Arizona locations, says your résumé should have "return on investment statements" that show potential employers how you can generate revenue, save money, or otherwise make an impact on an organization.
Stay relevant. Stay on top of developments in your industry through newsletters or a professional group. If youve been out of work for several months, consider enrolling in a technology class or seminar related to your field at a community college to build on your skills. There are also free online seminars given by professional organizations, says Tony Santora, senior vice president for Right Managements Transition Center of Excellence, which is responsible for the outplacement firms strategy for career-transition services globally.
Be patient. Job searches are taking longer because hiring managers are interviewing more people for open positions than in years past, says Mr. Good. Update interviewers with whom youve had a positive experience about your status. And temper your follow-ups with "enthusiasm and professionalism" without becoming a pest by calling too often, says Ms. Chambers.