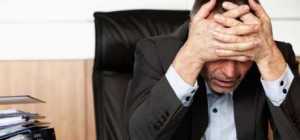 The need for employees to work hard in the fast-paced business world is one of the leading factors that cause stress and depression in many people. Although some people toughen up to handle the ever increasing pressures at work, most people resolve to shut down or even become passive. This almost always leads to low productivity, business processes grinding to a halt or little to no creativity. Unless one learns how to manage stress and workplace pressures, productivity becomes an issue in most business setups. Discussed below are a few tips to help you manage workplace stress for better productivity.
1. Report to work early
Just because the contract says you should report to work at 8 or 9 in the morning doesnt mean you cannot show up early. Reporting to your station at least 30 minutes before the official time you enough time to savor your morning coffee, as well as check emails that may have trickled in overnight. With the 30 minutes head start, you will be able to handle and even reply to inboxes without any distractions. You will also be surprised how peaceful and quiet the office is at that time.
2. Have a To-Do List
Although smartphones, tablets, and laptops may be distracting, you can take advantage of these technologically advanced gadgets to manage your time better. In addition to using the calendar, take advantage of the To Do list, alarm, timer, and scheduler on your smartphone or laptop. These should help keep you on track and even handle tasks as they should. Timing tasks and having them cleared on time will help put you in power, hence do more in record time. Maintaining a daily planner also helps have a less stressful day.
3. Be present in meetings
We all dread long business meetings. This is one of the reasons most people feel bored and often engage in other activities such as checking the mail, or even worse, using the social media. Although these may seem important now, whatever is said in the meeting is more valuable and could force you into chasing after in later on in the day. Trying to multitask while in meetings will only take a toll on your day, and most probably drain your brain on the long run. Consider putting your phone or tablet in vibrate or silent mode to avoid getting distracted. Here is some advice.
4. Try not to procrastinate
The internet, and particularly the social media (Facebook, Twitter, Instagram, etc.) are some of the main culprits that help us procrastinate. If you have to use the internet at work, then focus on what is required but dont wade off. If you need to surf to clear your mind, then just allow yourself to surf for at least 5 minutes, or 10 minutes on the most. Some sites such as ESPN.Com and other helpful ones may come in handy when you need to pass some time. Remember not to overdo it, as this will only help you procrastinate.
5. Set time boundaries
Although smart gadgets may help make your work easier and even improve your productivity, they can be the main reason why you do not have some me time. As much as you want to remain connected, its advisable to disconnect and do things that you love doing. This could be to tend to your garden, watch a favorite movie, unwind, or just have some time alone. Disconnecting from these gadgets and appreciating other things offline helps your brain relax and keep you motivated. The best thing with protecting your personal time is that you get to benefit psychologically.
6. Meditation
Meditation has all sorts of properties that can benefit you as a person and also take you down a notch or two after work or during it. There are a variety of different sorts of meditation out there and they truly can help reduce stress if done properly. With numerous techniques for meditations out there, you're sure to find one that will work around you and your busy life.
All of these tips should help reduce the incidence of stress at work and help you get and stay focused as well as feel a lot better.