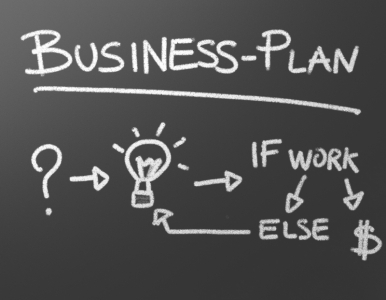 As you may know by now, networking is the best way to land an entry-level job (or any level job, for that matter). Unfortunately, networking practices are not typically part of the college/university curriculum. Since networking is such a crucial step to advancing one's career, I'd like to share some tips to bring this job searching strategy to life.
Why Invest Time In It
Simply put, nearly 80 percent of jobs are secured through networking. Whether it is people you personally know or people you meet through networking events, this job search technique demonstrates the power of personal referrals and word of mouth marketing.
Rules Of The Game
One important aspect many young professionals fail to grasp is the crucial two-way relationship concept of networking. Instead of being quick to look out for your own self-interests, it is necessary you execute your active listening skills. Selfish candidates can easily be identified by hiring managers and thought leaders, so don't get yourself caught in the "self-interest" bubble. In fact, I devoted a lot of time talking about this in my book, #ENTRYLEVELtweet.
Oh, and one more thing: make sure you give, give, give, give, and give before you do ask for anything!
Know Your Unique Selling Points (USPs)
Learn 'em, then own 'em!
I feel strongly about USPs, and I go into great detail discussing them in my book because of their importance. Just because you don't have years of work experience doesn't mean you don't have something special and stellar to offer.
I personally recommend jotting down your top unique characteristics and skills and creating an "elevator pitch" based off those skills. After creating this pitch, make sure you rehearse it and make it your own. (But don't sound too rehearsed!)
Think of yourself as the salesperson and the product. Don't sell too hard or your buyer won't like the merchandise. (This concept works great for interviews, as well!)
Let Yourself Shine
The beauty of networking is you are able to demonstrate your personality and intellect – you become more than just a resume! Candidates, please make sure you seize this opportunity.
Differentiate yourself with a positive, polite, poised and professional attitude. This behavior will definitely stand out in the minds of hiring managers with whom you many engage in conversation.
Bringing It All Full Circle
After you have successfully completed your networking activities (actively listened, established a dynamic rapport, and handed out your business cards), remember to bring it all full circle with gratitude. I suggest writing some notes on the back of business cards for you to remember the unique conversations you share with individuals you network with.
Expressing gratitude is always appreciated and will definitely set you apart from job candidates, who may not know better. Explore ways to help or give back to build the two-way relationship with your new contact. Also, make sure to add the individual on LinkedIn or follow them on Twitter to ensure the professional relationship persists beyond initial contact.
Photo Credit: Shutterstock