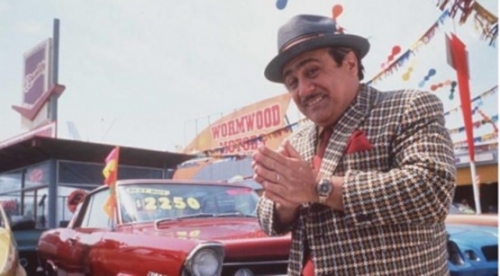 There is a simple truth about our limited time here on earth.
And that is that we're either growing, or we're dying.
"In this world you're either growing or you're dying, so get in motion and grow."
― Lou Holtz
It's fitting, then, that the easiest way to earn a higher salary involves growing.
Specifically, changing jobs. At least that's what the numbers show.
According to a recent LinkedIn survey of more than 10,500 job-changers, 74% of people get a higher salary when they change jobs.
Sounds enticing, doesn't it? Just find another job and make more money.
But here's the key…
It takes some work to find a new job, right?
There's the effort to make new work friends, change your commute, and figure out the new office… PLUS, you have to be able to actually negotiate that higher salary.
So in this article, I'll give you the BEST places to find a new job…
And how to get their attention and land the job – at a higher salary.
Where To Find The Best Jobs
You've probably noticed the trends already. Like consumers choosing "green" products and supporting socially and environmentally responsible companies…
Businesses responding by becoming more and more responsible and sustainable…
And more and more employees choosing to work for companies that put an emphasis on making a profit by doing good.
If you're going to find a new job, then you probably want to make sure it's the best job possible. After all, it's a significant life change.
So if you're wondering where people are going when they change jobs… well, many of them are going to "For-Benefit" (aka "Purpose-Driven") companies.
They range from organizations like Google, TOMS shoes, and Whole Foods, to lesser known companies like Mindvalley, Zappos and Guayaki.
These For-Benefit companies are found all over the world. In fact, a recent study found that:
"… an aggregation of businesses belonging to membership associations generally identified with the sustainable business movement reveals a marketplace of over 30,000 social entrepreneurs with over $40 billion in revenues in the U.S."
And that's just in the U.S.
Interestingly, the big differentiating factor because For-Benefit and traditional companies is their clearly defined core values. They know what they stand for and against, and they're only hiring people who fit in.
They also have built into their organization a unique mission which involves making a positive impact on this world, while making a profit.
Combine these factors with their emphasis on engaging and empowering their employees, and that makes working for them a LOT more fun.
How To Get Their Attention & The Job
There are a couple of key points you need to know if you want to work for a For-Benefit company.
First of all, getting a referral from someone you know is the #1 place people are hearing about and getting new jobs right now.
The second thing to note is that old school job seeking techniques are NOT working.
In fact, a recent article on Bloomberg also makes the case for why "you are wasting your time writing that cover letter". Their numbers show that only 18 percent of managers think cover letters are an important part of a job application.
The Takeaway?
Start getting connected to people in the For-Benefit space and planting some seeds for future referrals.
And whatever you do, do NOT use a traditional job seeking approach – especially with these For-Benefit companies.
They WANT you to stand out and be authentic, unique, and showcase your skills in a new way. These organizations are the opposite of boring. And they want people who see things the same way.
So think outside the box and figure out a great way to hook their attention. I've seen people use simple websites and YouTube videos, and some people even mail a FedEx package to the hiring manager at a company to get noticed.
For more great ideas and free information on how to stand out and get the attention of these For-Benefit companies, check out this free video.
It contains valuable tips from me and founder of the GameChangers 500 — a list of the world's top 500 For-Benefit companies, and a key person pushing this movement forward.
Best of luck in your job search, and cheers to growing.

About the author
Ryan Niessen is a co-creator of The Gateway Method: a simple, proven way to gain inside access to the world's best employers and get your dream job. Connect with him on LinkedIn or Facebook.
Photo Credit: Shutterstock