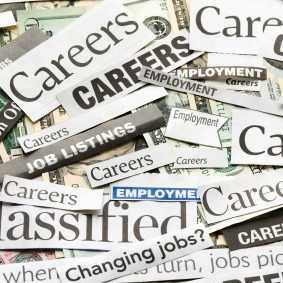 Completing your college IT course is always a delight, but even as you celebrate, there is an indelible tinge of trepidation that cannot be wished away. In the IT industry, you have to contend with increased competition in the job market, now that most businesses are outsourcing their services.
However, the more immediate problem comes in choosing the perfect company to work for in the IT sector.
Picking the Right IT Company
With a proliferation of IT companies, it behooves on you to make the right choice lest your career crumbles before it even takes off. Here are some tips to consider:
Location: Check where the company is based in order to consider its convenience. You need to consider accommodation rates, transport and availability of social amenities and security when you think of location. When you have just completed college, it might be tricky to pay for an apartment in New York and such considerations are crucial.
Environment: A visit to an IT company before accepting an offer helps you evaluate the working conditions, level of comfort in the office and other factors that will make you fit in without a lot of hassle.
Research: When you read expert reviewsfrom the industry, it helps you feel the pulse of your potential employer. Such reviews are objective and serve as an eye opener on the inner sanctum of an IT company.
Perks and benefits: You don't have to scrape the bottom of the barrel for your first IT job. Look for a company that offers a generous package and benefits that will enhance your productivity. Perks such as company cars, overtime allowances and day care centers for working mothers, among others, are a clear indicator that the IT Company cares for your welfare.
Size of the company: With so many opportunities in this industry, companies come in different sizes. Before you determine whether to join a small or large IT firm, look at the finer details in terms of employer-staff relations, performance and future prospects of the firm.
Job security: Make sure you ask about the company's direction and future strategies before accepting a job offer. This will help you determine if there is job security or you will be on the road again a few months down the line. You need to peruse the company market share and reputation to gauge its stability.
Advancement opportunities: Before taking that irresistible job, make sure you ask your employer about opportunities for advancement. A dead-end job will wear you out within a few years however appealing the pay is today.
Company flexibility: The IT industry is all about new ideas and as such you need to work in a company that is flexible enough to accept new ideas from you and other employees. Look at its inventory of products and services to identify a culture of out-of-the box mentality as this will assure you of both personal and company growth.
Grabbing the best IT company job with the best firm burns down to caution, thorough research and of course your future aspirations.
This has been a guest blog post
Tom Sterling is a recruiting guru who has worked for decades with multiple blue chip companies. As a trained computer expert, he writes expert reviewson issues touching on reemployment in the IT sector.