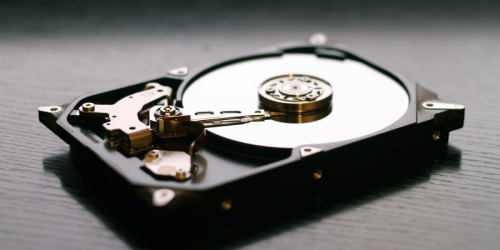 Work is stressful and you want the comfort of knowing that whatever assignments you produce are safe and secure. The cyber world is unpredictable and you never know when you'll click the wrong button and wipe your entire system. It's critical for your business to have a plan in place for when bad luck strikes and you must act fast.
Businesses need to take cyber security and data storage seriously. There's critical information on the computers like personal client records. Don't put yourself in a sticky situation by avoiding looking into file protection software. See reasons why you should backup your data.
Data Loss is Common
Losing data due to accidents, PC failure and coffee spills is more common than you may think. You need to be prepared for any situation. Don't assume it can't happen to you and your team. Data is typically saved in places on the computer that'll quickly disappear should you experience a failure. Viruses are very common and another reason why backing up your data is so important. In addition, theft of property occurs and you need to protect what's yours if you value the information. Make the right move and ensure your data can be restored.
Retrieve Lost Files
You're human and so are your employees. There'll be times when someone clicks that unwanted virus or deletes a file accidently. It's very simple to recover files when you have them backed up. You don't need to fear these kind of misfortunes if you've been taking steady snapshots of your system. There's no need to get angry at each other when you have a plan for getting back the files quickly and efficiently. Remain calm knowing you're able to retrieve lost files and get back to work again in no time.
Avoid Doing Work Twice
No one wants to do their work a second time. It's stressful enough to complete it once. If the systems go down or files are lost, use Easy & Secure Backup Software – SecureBackup to get your data and files restored. Otherwise, you'll spend hours trying to recreate a project you previously completed. This is a waste of your staff's time, so it's best to prevent this type of situation by using secure backup programs.
There's No Excuse
The bottom line is that there's no reason why you can't backup your data. It's easy and will save you major inconveniences down the road. Be smart and put the right tools in place to get back what's yours, should one of the unfortunate incidents happen to you. Mishaps are unpredictable and will leave you feeling frustrated if you're not prepared. Do what you know is right and choose to use a backup procedure, so you and your staff are in a good place, should you run into any issues.
Ways to Back your Data
1. Save It to a NAS Device
Pros: Can "set and forget" for automatic backup
Cons: Costly
2. Save It to an External or Portable Hard Drive (Solid-state)
Pros: Very easy to use
Cons: High chance of failure
3. Burn It directly on to a CD (or DVD or Blu-ray Disc)
Pros: Can store safely in a second location (safety deposit box, for example)
Cons: Costly with large amount of data
4.Save it in the cloud
Pros: Affordable options
Crons: capacity limitations
5.Save it on a USB Flash Drive
Pros: Portable
Conrs: Not always durable
Conclusion
All computers are prone to accidents and crashes. If you know this to be true, then it's best to protect yourself ahead of time. These are reasons why you should back up your data.