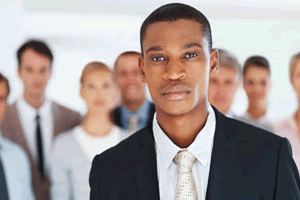 It can seem like your friends, your ex-colleagues and their pets are all having no trouble finding a new job while you've been job hunting for what seems forever. What's their secret? Perhaps the biggest secret is that there is no magic secret to landing your dream job overnight. However, by putting in the hard yards and being smart about your job search, you can find a role that's right for you, right now. Here are 10 tips on how to do this.
1. Commit to the Search
Once you accept that there's no magic shortcut to finding a new job, you realise how important it is to commit yourself fully to the process of job search. Finding work is going to take time and effort, but the primary issue is your commitment to the process.
2.Tap Your Networks
You can't find a new job alone; you need a support network. Tell your communities and tribes what you need from them to help you get a new role. Talk clearly about what your intentions are.
3. Prioritize
Finding a job consists of a number of tasks. Prioritize these tasks in an order that makes the most sense to you. If you're job searching while keeping on your current job, time is a very precious commodity for you. Get clear on what tasks you're going to be prioritizing both in your current role and in your job hunt.
4. Set Goals
Break your job search down by setting realistic and achievable goals for the short, medium and long term. Review these goals on a daily basis. Write down a detailed to-do list each morning to ensure your job hunt is productive and focused. Goals can include calling six people each day or introducing you to at least four people at a networking event.
5. Improve Yourself
Don't just spend this time looking for work; focus on self-improvement so that you're continuously adding to the skills and qualities that employers will find attractive in you.
6. Hire a Professional
Consider hiring a career coach or career guide. They can offer practical, objective advice and help keep you centred so that you avoid making any huge mistakes in your job search.
7. Create a Targeting Plan
Develop a targeting plan to help yourself get clear about who you are targeting and what you are targeting. Write down what type of organisation you are looking to join, what type of role you want, in what industry and sector and so on.
8. Be Well Prepared for Interviews
Job interviews can be scary experiences for some of us, so it's important to be prepared for them. Do your homework prior to the interview. Read up on the business and the position. Find out who's interviewing you and what to expect in the interview.
9. Assess Your Value
It can be hard to get across your value to a potential employer or recruiter. To communicate your value well, you must first know and believe in your skills and talents yourself. In other words, you need to know your own value before others will value you. So learn about yourself and evaluate yourself. Think about what you are good at, what you can do, where your skills lie, what you are an expert in, what your strengths are and what you can bring to a company.
10. Do Your Research
Once you've identified some organisations you might want to work for, research everything about them. Find out whether each employer is in steady state, expanding or cutting back. Look at how the company's industry competitors are doing. Research the individuals you may end up working for and with. Collating this information on each company will help you to make informed applications to them and to shine in job interviews with them.
Nisa Chitakasem is the Founder of Position Ignition, one of the UK's leading career consultancy companies which created the Career Ignition Club, a leading-edge online careers support and learning platform. Follow her @PosIgnition