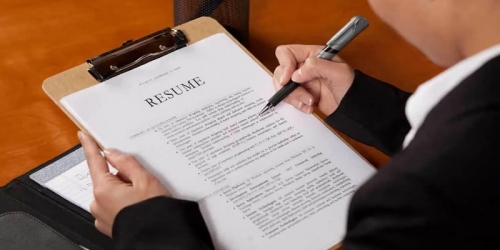 Including power resume words will increase your chance of getting hired by 80%!
When a hiring manager is seeing the same old resume time and time again which includes the cliché words and phrases such as "highlydedicated individual" or "great team player" you are guaranteeing yourself your resume will be deleted.
Poorly chosen words and clichéd phrases can destroy the interest of the reader. Power words when chosen correctly can have the opposite effect of motivating and inspiring the reader
Power Resume Words will make help you stand out from your competition and increase your chances of getting hired!
Top 100 Power Resume Words
Advanced
Assigned
Assessed
Absorbed
Accelerated
Attained
Attracted
Announced
Appraised
Budgeted
Bolstered
Balanced
Boosted
Bargained
Benefited
Beneficial
Comply
Critiqued
Closed
Collaborated
Designed
Delegated
Demonstrated
Developed
Detected
Efficient
Enhanced
Excelled
Exceeded
Enriched
Fulfilled
Financed
Forecasted
Formulated
Generated
Guided
Granted
Helped
Hosted
Implemented
Investigated
Increased