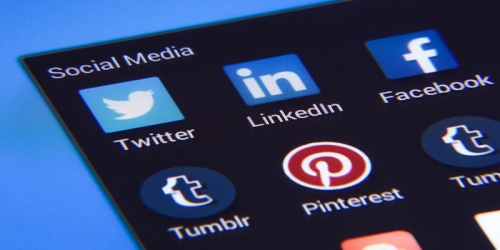 Social Media and social networking is no new concept in the job search space. Depending on who you ask – you'll receive varying tips to build your network and possibly land a job.
Some of the advice is good, but as one Recruiter shared, "Don't listen to all the bad advice out there – if it seems crazy it's because it is".
At a Minnesota Recruiters event a week ago, we asked Recruiters to identify useful tips for job seekers when they are leveraging social media in their job search.
We compiled the list into the following 25 bite-size tips:
Before you start:
1) Remember that people buy from people. Give your platforms some personality.
2) Target your social media to where your candidates are.
3) Due to social media being ever changing, review your strategy, ideally, every three months.
4) Set yourself achievable targets which you can measure.
5) Do not use it as another tool to sell the business; give your audience a reason to follow and a desire to work for you.
LinkedIn:
Connect with Pure Jobs on Linkedin
LinkedIn is dubbed as the business social media site and with over 160 million users; it is a great site to source candidates.
6) Highlight your vacancies by sharing them within various groups relevant to your business.
7) Do not wait until you need something; build your network out from the start.
8) If no groups exist that cater to your industry, create one.
9) If you already have a group, create a sub group and title it 'careers.'
10) Make sure your company profile is set up fully and professionally.
Facebook:
Facebook is a great place to showcase your businesses personality and engage with others.
11) Use pictures to show glimpses of 'behind the scenes' at your business. This will promote what environment candidates will be working in. Show them what a great place your business is.
12) Upload videos showcasing different members of the team and their everyday activities. It allows candidates to see what the roles may entail.
13) Encourage participation from others by running different Q&A sessions on various topics that relate to the business. It shows you are willing to share your expertise.
14) Balance entertaining and enlightening posts alongside adverts of vacancies so that the audience keeps checking back.
15) Use the filtering function available to search for people via their education, experience, location and interests.
Twitter:
Use the 140 character limit to source your perfect candidate.
16) Use platforms such as Hootsuite to schedule tweets so that you reach readers at their varying reading times.
17) Optimize the use of hashtags to promote your vacancies, for example #vacancy #sales #job
18) Use the profile bio you are given to direct viewers to the businesses careers page.
19) Keep your Twitter personal to the business and observe proper Twitter etiquette. Do not Tweet on others behalf.
20) Make sure you shorten your URL so that you have more space in your Tweet to relay extra information.
Pinterest:
Use this creative platform to source any creative candidates you may want.
21) Use the board titles to reflect the industry that you are recruiting for.
22) Make sure you pin/re-pin both interesting and relevant content; both that reflects the business and the vacancy.
23) Using the logo of the department you are recruiting for, create a job board and attach a link to the application page.
24) Create a board that allows and encourages creative jobseekers to upload their CVs.
25) Follow as many people as you can. Each connection could be a potential candidate for your business.
Use social media as a vehicle, not a substitute for an in-person interaction Remember your audience and that social doesn't necessarily mean casual Engaging in social shouldn't be a one-way communication or conversation Don't fall for all the fads. It's likely you won't find your next job browsing Pinterest, although some of the worst recruiting consultants make it seem like a viable channel to be found Pick one or two social sites and be active. It's also important to have your profile and any links on other static sites that you do not visit as frequently Use the right keywords in order to be found Have a Skype account, make the offer to conduct a digital interview or ask if the company uses a video interviewing service Post industry content on the social sites and be focused Don't be afraid to reach out to employers directly via social sites Your social presence is your personal brand – protect it Use social media for validation, see who you know, what they're saying – it's great for research Don't listen to all the bad advice out there – if it seems crazy it's because it is Check out a company's social profiles to see if they have FAQs to help answer any questions you may have Increase the visibility of your personal and professional brand by posting several times a month on the various social sites Educate yourself about it before using it Keep your information current Be targeted and visible Set goals and prioritize activities (making connections, in person meetings, etc) Post your resume on sites like Facebook – it's part of your brand too Follow company pages and social channels as they can contain information or updates you might not find elsewhere Stay on top of changes to the sites (ex. LinkedIn's recent launch of "endorsements") Quality vs. quantity Don't sit back and wait for things to happen – take charge and make it happen Do it right or don't do it at all Giving back to your network should be as big of a priority as receiving
Additional tips? Use the comments section.