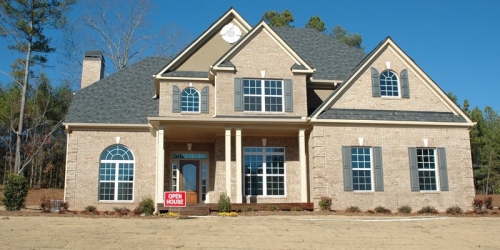 Estate agents advertise, sell, and negotiate sales of property. You could be selling new houses for a developer, or selling residential properties on behalf of private clients. You may also be negotiating the sale of commercial properties, and managing rental properties. Do you think you could sale house?
Your work could include the following:
viewing properties, and taking photos and measurements
advising clients about the buying and selling process
valuing properties
marketing and advertising properties for sale
showing potential buyers around properties
negotiating a price that is acceptable to the buyer and the seller
arranging conveyancing (legal sale and purchase documents)
booking surveys and energy assessments
managing rented properties and collecting rent
What Qualifications do I need?
Although not the highest priority requirement for the position, many clients prefer recruiting graduates as they feel as if they have more of an ability of being able to quickly progress within Estate Agency. There are clients which offer very specific fast-track strategies towards management.
What is the best fit Personality for an agent?
The Estate Agency Industry is all about people, this entails that you are able to work well with people from every walk of life. Confidence without arrogance is a must, you must also be able to stay calm even when under pressure, and excellent interpersonal skills are also necessary. Fundamentally, this is a sales job; therefore you must have a polite yet persuasive nature. Estate Agency is a fast moving and dynamic industry which requires a high level of drive and commitment.
What Hours would I be working?
The Estate Agency Industry is about service, this is why it is important that you be willing to provide one. What this involves is being available to the public even during hours which are not normal working ones. Generally, the hours are usually from 8:30 or 9:00 am to 6:30 or 7:00 pm from Monday to Friday and the amounts of weekend work can vary.
What are the Salary expectations?
Within Estate Agency, the salaries can vary quite dramatically; remember that what is earned predominantly depends on how successful one is. When youre first starting out you will most likely be provided with a guaranteed salary over the first three months; this is a figure that can vary depending on the employer in question, how much you are valued and the geographical location, you can however expect something between £ 15,000 and £ 25,000.
Once this guarantee period has come to an end the salary that you can expect to earn will be a basic one, something between £ 12,000 and £ 15, 000 although may be higher and does not include commissions. They will either base the commission off of your personal sales figures or off of the sales figures of the office, or perhaps on both. In total the amount you should earn will be around £ 18,000 or £ 25,000 during the first year, however there have been trainees who have earned a lot more. When alls said and done, the person who controls the amount you earn is you; your salary will in fact reflect your sales ability.
The Job
On a day to day basis you will have to deal with the public, whether it is face to face or over the telephone. There are two categories which your clients will normally fall into; the sellers (vendors and the buyers (purchasers). The vendor is the person who will pay a fee for the sale of their property.
The fee will be based off of a certain percentage of the price of the property, for example if the property is sold for £ 200,000 and the vendor is being charged 2%, what your office will make will be £ 4,000. So if what you are being paid is 10%, then you will make £400. The path to this stage is one that can be bumpy at times, it will be a ride that is unpredictable and this is where you will have to draw on all of your resources to make the process as easy as possible for your purchaser as well as your vendor. This is a different model than the fast house selling sites who will purchase homes to sell in the hope of making a profit.
Perks of the Job
A negotiators job is not a desk job, it is quite varied. A day for a negotiator can be divided between time at the office as well as taking prospective buyers around on viewings. A negotiator may also be proved with a car allowance or a company car. At times this may be provided on the first day, however usually it is used as an incentive which after the first year can be earned.
There are also clients which offer a few other incentives, for example mobile phones, private health care, extended holiday entitlements, and pension schemes. There are many companies who not only reward those who are high achievers with great commissions and bonuses, but also with holidays abroad, higher quality cars, and a variety of other prizes.
Progression
What career progression in Estate agency is based off of is performance. In other words, not only are effort and success rewarded with more commission, but also with promotion. Whether your career is commenced in Residential Sales or Lettings, normally for the first three months you will be placed on probation. At this point normally you will have a review, and if you have has satisfactory performance, you will then become a Negotiator. If up until this stage you have been successful, you will now be in a position to consider running a branch of your own.
It can take as long as two years if not even more to have the needed experience to reach this level, the speed in which you do achieve it will largely depend on the company you work for, however more importantly - it will depend on your performance. Managers earn a certain percentage of the branchs turnover and many times also from the profits, and depending on the location and the company, a manager generally will be around £40,000 - £60, 000 a year, there are however those who are able to earn well in excess of £ 100,000!
Would you do this job comment below?