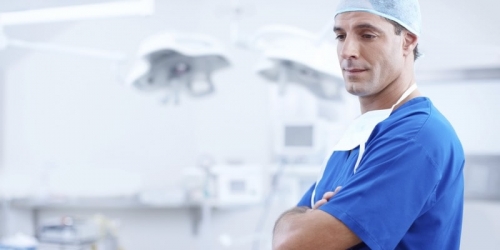 To enter the medical field, you need to complete many years of educational preparation. Your abilities, expertise, and knowledge, along with a professional image, will impress potential employers.
During your interview, you will also need to exhibit the communication skills and professionalism needed when you work in the medical field.
1. Before your interview learn everything you can about the position youre applying for. You need to know the job requirements in advance.
You can obtain this information by speaking to someone in the human resources department as well as reading blogs such as doctorcpr.com. By knowing the job description, you can tailor your responses during the interview based on the expectations for that position.
2. Familiarize yourself with the healthcare facility or organization, or the medical practice, before the interview. Learn the history of the organization, the patient types and the areas of specialization.
If this is a research or laboratory position, gather information about upcoming studies or current research projects. This information is often found on the organizations website or in news articles or press releases featuring the organization or its leaders.
3. Ask a colleague or trusted friend to help you conduct mock interviews. Record these sessions to evaluation your performance. Make a list of standard interview questions, and some questions specific to the job.
Have your "interviewer" ask about your previous work history, publishing credits, education, award and recognition, and your areas of specialty. Your goal is to be able to answer the questions with smooth, complete responses, without sounding rehearsed.
4. Formulate responses to questions relating to current trends in the healthcare industry. Be ready to discuss your personal philosophy on common issues like health care issues, patient confidentiality, patient advocacy, and your perceptions of the changes in healthcare practices.
Brush up on some of the recent development in technologies, drugs, and medical treatments. By answering these questions youre letting your interviewer know that you stay up-to-date in a constantly evolving medical field.
5. Be prepared to submit letters of recommendation from several reputable professionals in your particular area of medicine. You can submit these letters, along with your resume to the interviewer.
Click here to find search for Medical jobs in your city