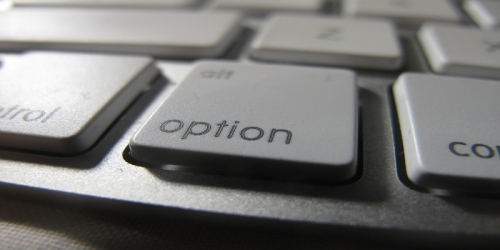 Are you employed in the IT industry? Are you looking to move forward with your career? Who you choose to work for can have a huge impact on your future. The following tips will help you as you look for the right professional fit.
What are your future goals? Have you been working in the software world for a while? Do you have your sights set on something bigger? What exactly does that mean? If you are only interested in earning more money, you are not really trying to make your mark in the professional world. Generally, IT workers get paid a decent about of money. However, the amount of money that you make and you professional advancement are two different things.
That is not to say that you shouldnt expect a fair salary for the work that you do. A good boss knows that you need to be compensated for your experience and your hard work. They will ensure that your salary aligns with the job you are doing.
If you are trying to "make it," it is not all about the money. It means having a job you love and working for a boss that respects you (and who you respect as well). The salary should match the work you are doing. It is not necessarily about working for a huge corporation either. The right job might be with a start-up; you never know.
As you look for that job that you love, there are a few things you need to think through as you decide who you want to work for. There are a few ways that you can get answers to these questions. You can discuss them at the interview. You can do some research on the company to figure them out. You can also talk to people that are familiar with the business.
#1. Do they put in the time necessary to develop a product?
Before a company moves on to the development phase, they need to invest time in research. Find out how the company handles the development of a new product to ensure that they properly research it ahead of time.
#2. Are the employees familiar with the products?
Everyone working at the company, from the top down, needs to understand their products. Some people get their business off the ground but then do not invest as much in the product as they should. Regardless of how much money they have to operate with, these companies are sure to fail.
#3. Do you think the company will be around long term?
You do not want to accept a job only to have the business fold in the next year or two. To figure out if the company is stable, look to see if they have clients, if they have products in development and if they have money to work with.
#4. Are the people behind the company experienced?
It doesnt matter how big the company is in the beginning. What matters is that the people behind the company know what they are doing and know how to avoid the pitfalls that ruin other businesses. Look to see if the people behind the company have been in the industry for a while. See how they have done in the past to determine what they may do in the future.
#5. Will you be paid fairly?
You salary should be equivalent to what others in the industry are getting paid. Sometimes, payment can work alongside great training or career prospects – look at how Npower jobs advertise their positions for graduates.
#6. What role will you play in the company?
What is your job going to be? Is there room for advancement? Do you think you will be interested in the job?
If you are considering a new job, think through the answers to these questions when evaluating a company and a new boss. If the answers are satisfactory, it might be the time to move on to bigger and better things.