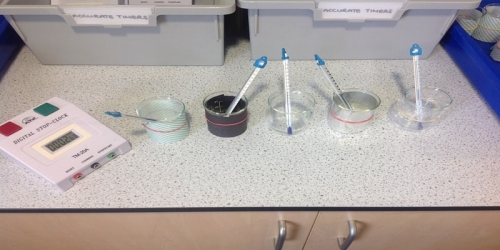 The world of science is a remarkable one and there has never been a better time to have a science degree. Here are 6 potential jobs that could be very lucrative and provide you with a great career.
#1. Environmental Scientist
An environmental scientist is a problem solver for Mother Nature. There are several specialty areas in environmental science, including health, chemistry, and protection. The work you do will depend on your specialty but may include developing plans to ensure air quality, making recommendations to help slow ozone depletion, or collecting field data that can help restore polluted wetlands.
A bachelors degree in biology, chemistry, or other natural science is helpful in preparing you for this eco-friendly career. If youre not ready to go for a four-year degree, you can become an environmental field technician after you earn your associates in a science-related field.
Average Salary: $41,000 to $62,000, depending on the specialty and type
Job Outlook: 19 to 24 percent, depending on the specialty and type
#2. Sonographer
A sonographer is the human bodys scuba diver. They may not literally go inside your body, however using ultrasound technology, they are able to see the organs the lie hidden deep under the skins surface. These high-tech images can help a doctor assess and diagnose injuries and disease.
There are several ways to break into this field, as with many medical positions. An associates or bachelors in sonography if one way. Or, if youre a nurse or other trained medical professional, you can take a one-year certification program.
Average Salary: $64,000
Job Outlook: 44 percent
#3. Veterinary Technician
How would you like to work to keep pets healthy at a vets office? Or, maybe youd rather help scientists perform research in a lab, by ensuring the animals are treated humanely and carefully? There are several ways to become a veterinary technician. You can find a position if you have either an associates degree or a bachelors degree in veterinary technology.
Average Salary: $30,000
Job Outlook: 52 percent
#4. Clinical Research
The job of a clinical researcher is very important in society as it allows the medical world to get a better understanding of how to deal with and treat different medical issues. There is a growing amount of room for clinical researchers with good degrees and according to this blog from ICON a lot of people don't even think of this career when looking for one.
Average Salary: $40,000
Job Outlook: 42 percent
#5. Geotech
Our society relies on gas and oil to run our appliances, heat our houses, and fuel cars. Geotech, or geological technicians, are on the frontline of the efforts to explore new pockets to extract these natural resources. While some employers will handle a person with just a high school diploma, most prefer at least an associates degree in chemistry or geology.
Average Salary: $54,000
Job Outlook: 15 percent
#6. Nurse
A nurse blends the art of patient care with the hard science of medicine. This job tops the list of quick change career choices since there are many education options and these jobs usually offer good benefits. The education paths can include certificates, associates and bachelors degrees. If you thrive on mixing analytics of health care with person-to-person interaction, this is a good profession for you.
Average Salary: $40,000 to $50,000, depending on the specialty and type
Job Outlook: 22 to 26 percent, depending on the specialty and type