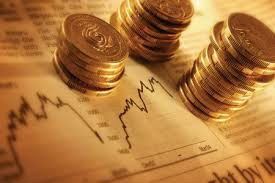 Travelling is like getting a tattoo or piercing; once you have your first taste of culture, excitement, and utter freedom, you spend your time fighting back your wanderlust. The main issue stopping you from jumping on that plane? Money.
But what if you could get paid to travel? I'm not talking the typical pilot or flight attendant jobs, I'm talking the not-so-obvious career options for people who get the travel itch if they stay in one place for too long. So, without further a-do, start packing your bags, call a Travel Agent such as Corporate Traveller , FCM, or Globe Trotter and get ready to explore the world with one of these cool jobs:
#1. English Teacher
One of the more common jobs for people working overseas is as an English teacher. Don't worry, you don't have to go through an entire Bachelors Degree to teach overseas (unless you already have one). A large portion of these jobs only require a TEFL (Teaching English as a Foreign Language) certification gained from a sound organisation. The course can even be done online from the comfort of your own bed! The perks? You don't necessarily have to know the native language in order to teach there, you could be teaching anyone from children to business professionals, salary is based on region, and you are guaranteed an incredibly rewarding mission.
#2. Travel Guide
Imagine spending your working days guiding other explorers through a vibrant and lively Middle Eastern metropolis, or directing riders through a charming bike tour through the Loire Valley. Wherever your heart wants to take you, there are always opportunities for friendly, knowledgeable travel guides to help other fulfil their adventurous journeys. It pays to have living experience in your chosen country as well as some basic international language skills.
#3. Dive Instructor
Call yourself an ocean dweller? Use your diving skills to teach other tourists how to open water dive. Choose from any quarter of the world that boasts white sandy shores and azure waters. There are heaps of opportunities in the Asia pacific region.
#4. Travelling Nurse
Given the nursing shortage epidemic, there is a high demand for travelling nurses to move around different countries for temporary positions. It's a great way to explore different regions, with the added benefit of helping others and getting paid.
#5. Roadie
Fancy yourself a music fan? Can you lift over five kilos? Well, then you are the perfect candidate for an on tour roadie. What will you be doing exactly? It could be anything from lighting, sound, stagehand, instrument technician, or simply lugging around equipment. You'll probably start off paying your dues by working for free, but once you get to know the in dudes, you can work your way up to paid gigs.
#6. Digital Nomad
The digital nomad is somewhat of a phenomenon and has become a widely accepted form of making money. If you've got a skill that can be solely transferred into the online world, then you've got yourself an awesome business venture. Many bloggers/writers, web designers, artists, photographers, and professional consultants are moving into the online sphere, making a decent wage and successfully living a nomadic lifestyle – because they can!
Are you a working traveler? How have you made income while on the road? Tell us your story in the comments below.