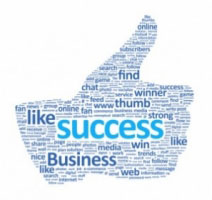 Whether you work for an SME that's considering expansion, or a big business thinking about adding a fresh workforce to your company, establishing a graduate jobs scheme could be incredibly value.
More and more companies now are looking to hire a graduate, across a whole range of sectors and roles, in some cases over older, existing members of the workforce.
So What Are The Benefits Of Hiring A Graduate? To Start With…
They'll bring a fresh perspective
One of the main reasons many business look at hiring graduates is that they can bring an innovative perspective to the running of your business. Not only are they likely to have grown up in a different environment to a lot of your workforce, but fresh from finishing a degree they will have lots of relevant expertise on current and wider world issues.
More importantly, a new trainee who is inexperienced in the workforce is likely to be asking a lot of 'why' or 'how' questions as they learn not just how your business works, but how the world of work functions in general. This will give you an opportunity to look at certain established practices through a new set of eyes and consider whether the way you do things is the most efficient way.
On top of this a graduate is likely to be an enthusiastic new member of the team, and eager to learn. This kind of excitement can bring a new passion to the wider work environment, or even increase workplace competition as people look to prove themselves in the eyes of the new recruit.
It reduces your risks
Of course it goes without saying that a key motivation in hiring a graduate over an experienced professional is a reduction of salary costs. You shouldn't just look at this as a saving but as a reduced risk to your business.
Enthusiastic graduates will often be happy to begin on a probation period or a paid internship, meaning you have some time to assess their abilities before committing to putting them on a full time salary. In effect it's a win-win, with a reduction in starting salary and the chance to assess someone fully before you commit to hiring them full-time.
You can hire on potential not experience
One of the positives of having lower risks involved in hiring someone, is that you can hire more innovatively. It gives you the chance to take on someone who has real potential to make a difference in your business.
This could be through a secondary skill they have that could benefit your company, a vibrant personality, or simply someone that is hugely enthusiastic about that sector without the relevant experience. As opposed to an experienced hire, where the elevated risk will leave you more likely to go for the safe option, you can employ someone who has the potential to be truly transformative.
They're likely to be tech savvy
On a basic skills level, current graduates have grown up in an age where they are surrounded by technology. As a result they're likely to be tech-literate in a casual way that older generations may not be.
Growing up around computers, mobiles and the internet, they're likely to have existing experience in the way social media works, web 2.0 sites, and perhaps even an understanding of coding.
Even more importantly, specific programs or systems you have in place for day to day work are unlikely to phase them as much as an older employee. They'll pick things up much more quickly and are likely to require considerably less training.
They'll provide you with free advertising
One thing about graduates is that fresh out of university or college their lives often revolve around finding that first step on the graduate jobs ladder. Once they've achieved that they'll be telling everyone who will listen and will do it in an enthusiastic manner, provided you make their early experience a positive one.
Especially if you work for a brand or service company that targets a younger generation, they'll be essentially providing you with free advertising to their friends and family.
A much more flexible hire
While inexperience in the big wide world can be interpreted as a negative by many, it could in fact be exactly the reason why you should hire a graduate. The combination of their enthusiasm for a first role and lack of established practices, means that you'll be able to fit them to the role you need much more easily than an experienced worker.
For starters, they won't be used to using certain programs or systems of day to day work that can often be a precursor to a long adjustment period when you bring someone new on. This means you can mold them to your company's values and culture easily, while their propensity to impress will mean they'll work harder and perhaps more effectively than a seasoned professional.
Speed to value
A big misconception with hiring a graduate is that the training they require inevitably leads to a long bedding in period before they start to add value to your company. A report by AGR shows that in the UK alone graduates add £1 billion to the economy every year.
Due to their flexibility, hard work, and tech-savvy nature, they are highly likely to knuckle down to key tasks that you can easily equate with added value to the business. Their time is less likely to be taken up with meetings and other time-consuming tasks and instead they'll be on the floor increasing your profits!
To find out more about how to hire a graduate, get in touch with Inspiring Interns, the UK's leading graduate recruitment agency..
About the author
Ben Rosen founded Inspiring Interns in 2009, opening its headquarters in Bloomsbury. Inspiring Interns is a graduate recruitment agency connecting talented graduates with top companies and start-up businesses in London, Manchester and the rest of the UK. They have kick-started the careers of over 5,000 young people since 2009 and continue to provide a professional filtering, recruitment and Careers Advice Service.