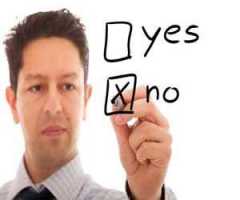 If you spent a good portion of this year job searching, but are still underemployed or unemployed, there may be ways you can improve your odds of landing a great job. Here are seven tips that may boost your chances of landing your dream job:
Apply only for jobs for which you are qualified. This may seem obvious, but many job searchers randomly send out resumes for openings that seem desirable, but for which they are not prepared. Dont waste your time or the potential employers time by doing this. Focus your search on job openings that you can easily and confidently fill. This involves some serious soul searching to determine for what type of work you are best suited. If there are jobs that appeal to you for which you are not yet qualified, take the steps to get there ," education, training, licensing or whatever it takes to properly market yourself for the desired position.
Dont be afraid to ask for help. Never underestimate the power of your own contacts. Chances are you already know people who can assist you with your job search. It may be someone you worked with in the past, a current associate or even a relative. Make a list of the individuals you believe may be able to assist you in your job search, and contact them individually. Some may be able to actually put you in touch with prospective, while others may simply serve as resource people with useful guidance and advice.
Multiple resume versions: One version of your resume is often not enough. Sometimes, depending on the job you apply for, you need multiple versions that each focus more heavily on certain qualifications or experience. For example, if you have a strong background in sales, but also a respectable experience level in advertising, chances are you may apply for jobs in both disciplines. Your sales resume will focus on skills associated with finding and qualifying leads and developing relationships with clients. Your advertising resume might include all of that, but will focus more heavily on working with clients on a creative and marketing level.
Appearances count. First impressions can be critical. It is not about being beautiful ," it is about making the most of your natural appearance. With that in mind, focus on grooming first. It is important that you look as though you put sincere effort into your appearance, including hair, nails, skin care, choice of clothing and accessories. As for the latter, keep accessories to a minimum. Excesses in jewelry, hair ornaments and cosmetics do nothing more than distract an interviewer. You real goal in the interview is to compel the employer to focus on what you have to say, not on what you look like.
Interview etiquette: The interview is a business meeting. In addition to looking the part, you must conduct yourself and communicate in a cordial, professional manner. Keep the discussion focused on the job and your career, as well as your qualifications. This is not a time to discuss personal matters or to ask about minor details (parking availability, etc.). Maintain eye contact with the interviewer and present a poised, confident image. This is not a place to bad mouth your previous employer or express dissatisfaction with your current job. Keep the meeting positive and answer the interviewers questions concisely and substantively.
Temporary positions: If you are unemployed during your job search, it may be advisable to consider using a temporary staffing agency. Temporary positions can help bridge the financial gap and sometimes lead to full time employment with the company. Make an appointment with the agency and meet with a staffing agent who may be able to guide you into a suitable temporary position.
Classified ads: Read and follow the classified ad section in the Times-Picayune and job listings on Nola.com regularly. If you find desirable positions answer the ads promptly and follow the instructions on submitting your resume. The ads are always current and updated and can be one of the most valuable resources in your job search.
Next week: Career Spotlight: Transportation and Warehousing
Paul A. Greenberg can be reached at pgreenberg@timespicayune.com