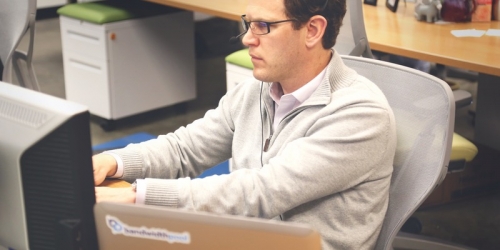 Most of the job seekers are unsure about how hiring works, and, especially what it takes to work with a recruiter. Well, long story short, a recruitment agency acts as an intermediary between an organization and the most suitable job-seeker for a job vacancy. Agencies do not find people jobs, they search for potentially suitable candidates to fulfil their clients hiring expectations.
Thinking of starting a recruitment company or a home-based recruitment agencies business? If you want to get into the recruitment agencies business heres a few link on
Useful links for setting up your own recruitment agency:
Here are some quick fixes for recruitment agencies to step up their progress and increase credibility so the candidates can rely on them.
Related: 50 Job Search Tips From Recruiters That You Need To Know About
#1.Remember Time is money
An organization seeks the best fit candidate for the job vacancy. Recruiting agencies should set up folders for potential candidates, for example, if your agency is looking for a merchandiser, starts with a folder of applicants that fit this criterion. Furthermore, ensure each candidate is tagged with relevant keywords, this way theres a better chance of finding the suitable person for the job.
#2.Make candidates a priority
If one of the two parties is not responsive, its a major setback for the other one. How often do you tell candidates that you will get in touch again, no longer than the following week…and then its already been a month? It is not acceptable for a candidate to get back to you if you havent reached out to them by the promised date. Not managing the candidates communication can lead to longer time to hire which leads to Poorer candidate experience.
#3."They say theyll call back, but they never do!"
Most of the candidates feel trapped in this promise and this has been their biggest complaint. Heres a quick remedy to tackle the problem; use recruitment softwares to respond to every applicant, an effective way to do this is by drafting template to copy and paste to under-qualified candidates and save yourself from the trouble! Agency not calling candidates back is the most unprofessional thing you can do, keep contact with the candidates from start to finish.
#4.Dont perform under pressure
Its true that the business world moves faster today than ever before. Since the recruitment industry is huge sales driven, consequently agencies are under pressure to perform. While some staffing agencies have kept up with the times, others continue to lag behind but let's not neglect the value of quality over quantity.
Take charge of the situation and give your agency the broadest exposure because remember, candidates will not do the chasing anymore.
#5.Content Creation
The major chunk of developing long-lasting relationships with candidates is to come up with valuable and educational content. As a recruiter, you have all sorts of relevant knowledge and opinions that candidates want to tap into. This way an agency can all keep the candidates engaged and updated. Heres a tip- use supporting language instead of using demanding language.
Final word
With countless options, candidates now prefer to deal with specialist agencies rather than generalists. A goal driven agency should stay top of mind for the candidates. Moreover, have all the tools an agency needs to do the job properly- utilize the web by making the best use of technology. If you want to be an industry leader, familiarize yourself with the challenges you are likely to face. Even better, implement a strategy to overcome any sorts of obstacles. These problems are real but fortunately, they can also be seen as opportunities.
How can I find graduate recruitment agencies?