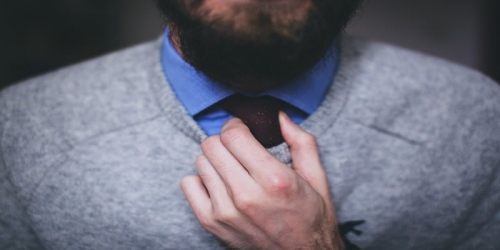 If you are currently looking for a job, you may be wondering if you should be clean shaven during the interview process or not. While you may enjoy showing off a little bit of your personality through your facial hair, remember that employers might have a certain image that they want their employees to uphold. You dont want to do anything in an interview to draw attention away from your qualifications and ability to do the job well. For that reason, being clean shaven is typically recommended.
#1. Why You Should Shave
If you are headed in to an interview, it is a good idea to shave off your facial hair. Facial hair actually encompasses several different things; it is not just your beard. It also involves sideburns, mustaches, and goatees. There are corporations that have strict dress codes in place. They like their employees to look a certain way, and if you go into the interview looking different, they may not be able to get past your appearance. In particular, companies that deal with government business and finances are fairly strict. Companies operating in the medical field are as well. These companies all interact with the public, so they want to portray themselves a certain way. For example, at Disney World, employees have to follow certain guidelines regarding facial hair.
#2. Leaving Your Beard
Some companies are not as strict as others. Therefore, you dont necessarily have to shave for an interview, depending on which company you want to work for. For example, IT companies generally dont have a dress code. As long as you can work well with computers, you are okay. In addition, there are several other professions where a beard might be permissible, including architecture, landscaping and even journalism. However, if you do decide to leave the beard or even are growing a beard, you need to have it trimmed neatly so that you look as professional as possible. Think about going into a salon to have them do it.
#3. Dressing For An Interview
Regardless of whether you have facial hair or not, you need to look nice at your interview. Make sure that your clothing is clean and wrinkle free. Cut your nails and have your hair trimmed prior to going in. Wearing a suit is the best idea, but you may be able to get away with a nice shirt and a tie as well (depending on the company). Make sure you look up the company prior to going in for the interview so you can figure out how formal they are. If you want to be safe, just put on a suit; you really cant go wrong. Here are some good tips from Forbes.
Final Thoughts
Beards are a way of expressing yourself. In some cultures or religions, they are also a symbol of something more. For example, in Islam and in Amish cultures, a beard is grown to show maturity. If your beard is important to either your culture or your religion, be aware that diversity training has helped to educate employers on this fact.