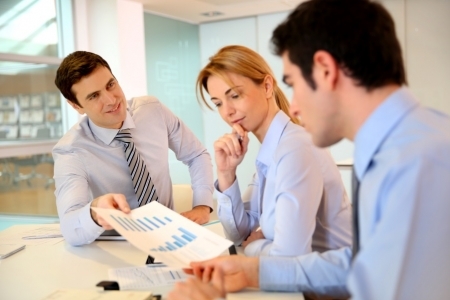 If you get tremendous satisfaction from helping people work together to achieve common goals, a career in management is for you. Working in this field enables natural managers to earn their livelihood by making businesses and employees more efficient. As any seasoned manager can tell you, few things compare to the rush you'll get from maximizing a company's productivity. When considering a career in management there is a fascinating array of options you can explore.
Enterprise Resource Planning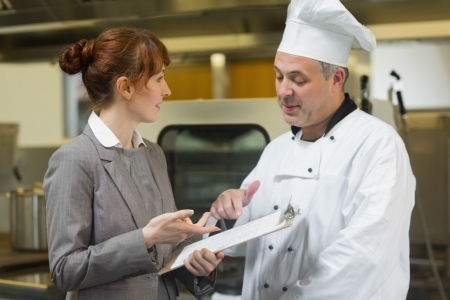 Natural managers with a knack for all things tech-related will enjoy pursuing a degree in enterprise resource planning. By learning the odds and ends of enterprise resource planning (ERP) software you'll become an invaluable resource to any company lucky enough to land you as a hire. With this innovative software managers are able to meticulously track every aspect of a business. Accounting information, project statuses, purchase orders and production deadlines will be instantly accessible with a few simple mouse clicks.
After becoming familiar with ERP software, you can increase a company's productivity exponentially. At the helm of your business's ERP department you'll be able to oversee communications between various departments and instantly address any issues that might interfere with any projects. ERP software also enables managers to facilitate a company's information flow to ensure clear communication between workers, department heads and outside clients. If the prospect of being at the center of a broad spectrum of information excites you, enterprise resource planning is something to consider.
Human Resources
It's no secret that happy employees are productive employees. Managerial types who know happy workers are the lifeblood of a successful business should consider a career in human resources. In this capacity you'll address employee concerns, recruiting potential new hires and developing new ways to increase job satisfaction.
As a human resources manager, you will also keep your company's workforce diverse. When vetting applicants you'll need to seek out new hires from all walks of life. In addition, you will sometimes have to act as a mediator for feuding workers, so being a natural problem solver will serve you well in this role. Overseeing a business's HR department is an intricate job, but the satisfaction you'll gain from seeing consistently happy workers is well worth the effort.
Restaurant Management
If you're interested in enhancing the dining experience of a hungry array of restaurant-goers, you have a promising future in restaurant management. In this role, you'll oversee wait staffs and kitchen crews and cater to the needs of a fascinating — and sometimes finicky — customer base. By educating your waiters on polite ways to engage customers and pinpointing deficiencies in the kitchen you'll ensure that diners keep coming back.
Addressing customer grievances is an essential, albeit irksome, part of any managerial role. When faced with an undercooked order, miscalculated check or disruptive patron, go out of your way to address the situation with an air of calm professionalism. Some customers are harder to please than others, but a good restaurant manager knows that losing your temper with irate patrons gives off an unprofessional appearance — for both you and your restaurant.
Retail Management
Managerial types who enjoy working in sales can find rewarding careers in the field of retail management. In addition to overseeing sales staffs, this job will require you to keep track of a store's inventory and place orders for new merchandise. Managing a retail establishment is ideal for people with a knack for salesmanship. Possessing the ability to promote merchandise and accentuate the positive aspects of any given product will go a long way in growing your store's business.
Hotel Management
Like retail and restaurant management, hotel management is all about customer satisfaction. By carefully monitoring your cleaning crews, kitchen staffs and bellhops, you'll ensure your guests have a pleasant stay and feel right at home in your establishment. By anticipating the needs of guests from out of town, a good hotel manager knows it's important to familiarize yourself with your area's local attractions, hot dining spots and entertainment venues. This way, a good manager is never at a loss when asked about what the town has to offer.
As Management Study Guide explains, managers play an instrumental role in determining pay grades, selecting new hires and administering employee training. If you aspire to become an integral part of a business's inner workings, a career in management is your true calling.