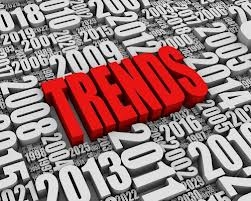 Are you one of those people who think a resume is an antiquated job search tool? A relic of the decades when classified newspaper ads and the U.S. mail were a job seeker's best friends?
Related: 5 Reasons It's Easier To Find A Job When You Already Have One
If so, I have some good news for you: just as technology has changed so much about the way we communicate and do business these days, it has had a major impact on the way job seekers learn about and apply for new jobs. There are more options for conducting a job search than ever before. And the bad news? Resumes—although certainly doing their fair share of adapting to our current cultural expectations—haven't been relegated to the history books just yet.
The fact that so much is changing in career management has prompted even seasoned career experts to go to great lengths to make sure they're on top of job search trends. Just recently, more than 150 career professionals put their heads together to share their observations for the fourth annual Global Career Brainstorming Day sponsored by Career Thought Leaders.
Here are some of the findings from the group, and ways you can take advantage of current career management trends:
1. Make multiple versions
Having a killer resume is a great first step. But to succeed in today's job market, you may need to tweak your resume into several different versions to work for applicant tracking systems (ATS), online profiles, mobile platforms, email, and maybe even Twitter.
2. Emphasize your brand
In an information-saturated world, you need to stand out. That means focusing on your brand—those unique skills and characteristics that make you an excellent candidate for jobs in your chosen career—in every career communication that you create. And of course, presenting your case in a clear, concise, and compelling way.
3. Go the extra mile
Many candidates are exploring different ways to catch employers' eyes. Depending on your field, options include short videos, links to projects or published articles, and even websites complete with expanded examples of career success including detailed plans or photos. Give employers something to drool over… in a totally professional way, of course.
4. Boast a bit
Have you received any glowing employee reviews or LinkedIn recommendations? Savvy job seekers are including some of the best comments in their resumes, cover letters, bios, or on various social media.
5. Leverage LinkedIn opportunities
LinkedIn is more than just a place to post the dry details and responsibilities of your job; it is often a first stop for companies looking to hire. Make sure your profile is engaging and personable. And don't forget the value of groups, which contribute to the conversation may boost your visibility to recruiters or employers.
6. Preserve your reputation
Companies are increasingly turning to online sources to vet prospective employees. Make sure your online presence—from Twitter and Facebook to any public comments on forums and the like—captures your personality and reflects your dedication to your field… not your low opinion of your current boss or your status as a party girl or guy.
7. Explore apps
Apps have been introduced for almost every aspect of the career management process, from finding jobs to posting resumes to networking. Some apps worthy of your attention per the Global Career Brainstorming day findings include Glassdoor, BeKnown, BranchOut, and TweetMyJobs.com.
8. Conduct smart searches
More and more companies are now posting jobs on their Twitter feed or blogs, so be sure to follow any companies you're interested in working for. Use your network! And job boards, especially specialized ones, may still be a great place to find technical or lower-level job postings.
9. Practice your video skills
It's not uncommon for employers to conduct initial screenings via video instead of phone. And don't be surprised if you're asked to complete entire interviews over Skype or Facetime. A little preparation will go a long way toward helping you feel and appear comfortable and confident.
In short, the shift toward utilizing technology in the job search process means job seekers will need to be increasingly savvy in order to position themselves as desirable candidates. With these tips, you can start capitalizing on the advantages of social media and online/app tools, while tempting recruiters with clear, compelling, bite-sized morsels of information that leave them wanting more.
Need help figuring some of this technology out? Connect with me on LinkedIn and schedule a consultation to get the support you need.
Photo Credit: Shutterstock