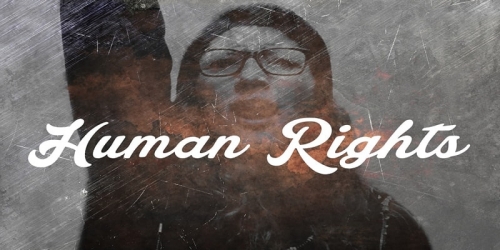 A Few Tips For Finding Ethical Employment
Who we choose to work for is one of the most important ethical decisions that a person makes, at least under normal circumstances. People claim that their place of employment has no effect on their ethics. Thats simply not true. When your company engages in unethical activity, you engage in unethical activity. Your work allows the company to function, which in turn allows them to engage.
So if ethics is so important in choice of employment, what do you look for? Here are a few things to look for. Remember, not everyone has the same sense of ethics. But in general, if you look for these things, you should be fine.
1.

#1.Check The Value Proposition
Take a moment to judge the companys products and services. Are they good products and services? Are they providing a genuine value to customers? The Mendoza Line of business ethics is to provide a product or service that has genuine value to the customers. If the product or service is useless, then the company is selling people useless products and services. No one thinks a business that sells useless products and services is ethical. Having valuable products and services helps companies be ethical in other ways, as well. Since the product is a good value, the company doesnt have to use shady practices to make a profit. Take energy companies for example, some aren't ethical, while others offering jobs like Npower now use increasing amounts of green energy.
#2. Judge The Employment Process
Take a good, hard look at how the company treats people who want a job. Some companies make the process as demeaning as possible. They make people wait in line, or answer personal, invasive questions. They take multiple actions to indicate that their employees simply dont matter. Due to the nature of the job search, a person is at the companys mercy. And you can tell how good a company really is by how it treats those who have no recourse against it. That said, a respectful application process is a good sign that the company is devoted to treating people properly.
#3. Study The Reward System
No company will say that they cheat their customers. That would be a ridiculous thing to say. But if you want to see how the company really encourages their employees to act, look at what actions the company rewards. A company that rewards any employee who makes a sale, no matter how it was done or if it was actually useful to the customer, is a company that doesnt care about their clients. An ethical company doesnt just talk about doing the right thing. They train their employees to do the right thing, by ensuring there are rewards and benefits for making the right choice. If the company makes peoples job security reliant on hard metrics without any room for context, then theyll train employees to get those metrics with no concern for the customers benefit.
#4. Ask What It Does
Ask if the company performs jobs and engages in activities that you find ethical. It may seem to go without saying, but many people forget to consider the full effects of a companys jobs. The immediate job task isnt a problem, but they dont realize that the after effects of that task will lead to unethical situations. Not only that, but if youre desperate for work, you may choose to ignore the companys unethical activities. Thats a choice that never ends well. You may be able to last for a while, but eventually youll either get used to unethical activities in general, or youll cause some upset or drama.
#5. Listen To What It Says
For some reason, people get dismissive of things said by large companies. They decide that the company doesnt really mean it, but is instead just trying to get business. Thats a ridiculous idea. While its true that no company is going to share every single one of your ethical stances, you should generally take a company at their word. If the company is saying they support things that youre against, then theres no reason to think theyre lying. Its easier for everyone involved if you simply believe what they say and take them at their word. That way, you can avoid having to waste your time working for a company you hate.
There are many reasons why you might need to take a job, but it always pays to assess a companys ethics before you do. Once you start working for a company, youll have to work towards tasks you may find offensive if youre not careful. You may be against it, but you have to do it or lose your job. So make sure you find a job where you can work without guilt.