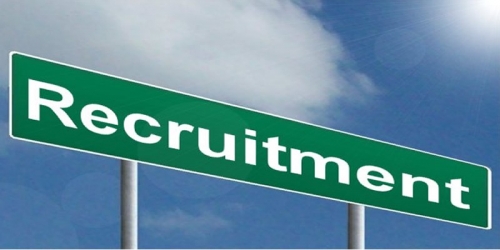 If you've been pounding the proverbial pavement in search of a great new job, you know how fierce the competition can be. Depending on the sort of employment you seek, you may be up against dozens or even hundreds of motivated competitors. If a recruitment agency could up your chances of landing your dream job, you'd want to know more about it, right? Of course, you would. In the interest of boosting your odds of getting your dream job, here's the rundown of a few things every job seeker should understand about employment agencies.
Who uses a recruitment firm
In the 21st century, many business enterprises find new talent by way of a recruiting company or staffing agency. It may not be the optimum hiring choice for other companies, but a staffing agency certainly spares time and headaches for numerous human resource departments from coast to coast. When a hiring agency takes the applications, interviews candidates, and checks references, it frees up untold hours for HR staff, explains Business News Daily.
There are a number of valid reasons why any business concern would wish to streamline company costs. When an employer is in need of temporary help, there's no point in hiring a full-time worker, and there is no easier way to hire flexible freelancers and independent contractors than by going through an experienced recruitment agency. A job recruitment agency sifts through job applications and narrows the selection to a manageable number. Then, these elite applicants are interviewed and their pertinent facts are obtained and proven. References are checked as are background reports and other relevant records. A job recruitment firm offers employers the best of the best every time.
Job seekers use recruitment agencies, too
On the other hand, a skilled and reputable recruitment company can be a boon to a potential job seeker. A skilled recruiter with a great track record may offer mighty assistance on your way to your ultimate dream job. Be sure to let the recruiter know that you will continue to seek job opportunities through other means, if that is indeed your intention, advises The Balance magazine.
It may be worth noting that many companies are more 'impressed' by an applicant who is represented by a job agency. Job seekers may present a more professional appearance when represented by an agent.
What to look for in a recruitment company
Before you opt to go with a particular recruiter, interview them. You will, after all, be entering into a professional relationship with this person, and you ought to feel assured that they can help you land a great job position. Finding a recruiting company that fits your needs may be imperative to your future job happiness, so do not skip this crucial step. Find out how long the recruiter has been in business, and ask how many people they've helped to place. Ask for references and check them. Talk with former clients and inquire as to whether they would hire the same job recruiting agency again.
Work with a recruiter who specializes in finding jobs in your field. If you are a legal professional, seek employment through a savvy legal job recruiter. Likewise, if you are an engineer, medical professional, account executive, or work in any other specialized field. This ensures your best chance of finding a job that fits your requirements perfectly. The competition may be stiff, so be sure to put your most positive foot forward when stepping forward on the career path.
Don't pay for job recruitment if you don't have to. A worthy recruiter is typically paid by the hiring firm, not the job applicant. Other options for free job placement include college alma maters and professional peers. Disabled persons may find additional job application assistance at the Department of Labor.
Prepping for your interview with a job recruiting agency
If you don't yet have a resume put together, do it now. Describe your previous jobs and explain your qualifications. Contact former employers, college professors and others who can provide glowing, honest references to potential employers. This is a good time to get your work wardrobe together, too. Arrange for daycare, if kids are part of the plan.
Successfully seeking a dream job happens every day, for people who understand how to do it right. Speak with your job recruiter and use them as you might a mentor. Follow the tips outlined above, and best of luck on your job hunt.
Eve Stokes is a human resources manager for a small business who enjoys helping others find meaningful employment. You can read her articles on many career and employment websites.