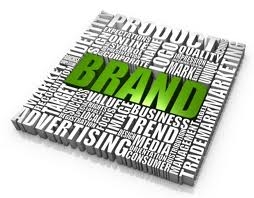 The personal brand is an underestimated necessity for every professional. It helps you bring in great opportunities and reach your goals. While most people think about business branding, we should be smart and work on our own personal brand a much as we can.
Since you are reading this article, there is a pretty good chance that you already started building your personal brand. Although all brand aspects are important, make sure you understand the strategy tips that we mention below before you start thinking about everything. Although the big moves are those that will count the most, you do need to take care of the small things, too (i.e.Facebook photos).
Here's a step-by-step guide for building your personal brand:
1. Understand Why You Build Your Personal Brand
This is the first thing that you have to do. You will need some time to figure out exactly what your goals are and what you want to accomplish. A good exercise to help you out is to write down reasons why you accomplished different tasks in the past. For instance, why did you choose this domain? Why did you choose the company that you work at? Go through these "whys" and eventually, you will see why you want to build a personal brand.
2. Determine What Makes You Stand Out
After you understand why you want to build a personal brand, it is time to see what makes you different when compared with other specialists in your field. You need to stand out for all the proper reasons. This can be the difference between failure and success.
For instance, your services might be cheaper. Maybe you are better at your job. Maybe you manage to finish tasks faster. Do not force traits, but if you find them, use every bit of information in your overall personal branding strategy.
3. Network With The Right People
When we build our personal brands, we often think solely about us; without taking the time to understand how important networking is. In order to establish yourself as a high-end personality, you need to be seen with people that are in the same niche, people that have a high authority. This works in both real life and in your online presence. Being connected with authority figures in your field will help you get credibility.
4. Make A Great First Impression
Any type of branding is about communicating what you are all about to your target audience. Unfortunately, many end up communicating their brand improperly. For instance, let us say that you are a tech blogger and you have your own popular tech blog. You cannot market yourself simply as a tech blogger. You need to make yourself stand out.
Let us say you have an affinity for Apple products. In that case, the first impression you have to make is that of a tech blogger who is specialized in Apple products. That creates a niche in itself and you stand out. People will start to know you as the Apple guy (or something similar). Think about what makes you special in your industry and try to highlight that.
5. Never Rebuild – Rearrange
When you create your new brand, you will probably want to start from scratch. Never take this approach. You should never try to start creating a new personal brand from nothing because you probably already have access to something that can be used as a foundation.
Never rebuild your personal or professional life in order to fit a specific image. These should be separated. The brand you build should express what you are. Since you are already a unique individual, there's no need to start from scratch. Find what is unique, repackage it, then sell it.