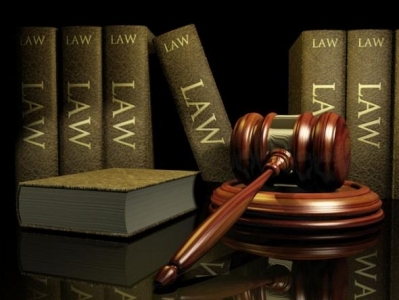 What's the best advice that you can keep in mind in order to succeed in your legal career? It has nothing to do with how to give a confident handshake, what type of suit to wear, what school you should attend, or how you should prepare for a case – it's more of an all-encompassing philosophy that will affect your success in many ways. The simplest thing that will help you for the rest of your legal career is to keep your mind open and never stop learning.
You might think that after you complete Law School, you have learned everything you need to know and you are ready to practice law. You might be ready to start practicing law, but really your knowledge has only begun. Throughout your law career, it is important to take every opportunity to expand and deepen your knowledge in order to stay sharp and continue to practice law to a high standard. This is a crucial attitude to have for success in any profession, but especially so in something as dynamic, challenging and rapidly changing as the practice of law.
Legal Professionals Never Stop Learning
Once you graduate beyond undergraduate school, you will begin to realize that the achieving of good grades has little to do with the ability to achieve success in the real world. This is why it is important for future lawyers to develop an attitude of learning throughout their entire careers.
Every mentor, adviser, professor and client that you interact with will teach you something worthwhile – so pay attention! You will never be able to know what needs your client will have and every case will be different. Each new case presents an opportunity to challenge yourself and learn something you didn't know before. This makes law very challenging, but also very exciting.
Leave Your Ego Behind
Part of being able to adapt an attitude of life-long learning within your career means that you need to admit that you don't know everything. The law is essentially a service industry and you are a public servant, so you need to be humble, connected and involved in your community – always ready to accept criticism, take on feedback and be responsible for what you do.
There Are Many Ways To Learn
The type of learning that you need to dedicate yourself to in order to become a good lawyer doesn't just take place in the classroom. A law degree can give you the fundamentals that you need, but be sure to also look outside of the academic setting to learn more.
Build up your own library of law books in your home or E-books on your computer, so that you can reference them at your leisure and continue to build your knowledge. For example, having your own copy of new legal books means that you can dip into it whenever you need to reference something related to the case you are working on at the time.
Also, consider subscribing to magazines, newspapers and bulletins related to law – there are many available on all topics from employment law to business law to family law. Receiving current news from trusted legal organizations will keep you up to date on all of the current issues and changes – which will give you the advantage in your law career.
A little bit of life experience is also a huge learning opportunity that can help you to develop the maturity and perspective that makes a truly great lawyer. Consider taking time off to work or travel abroad, such as serving in the military, volunteering or taking a sabbatical in another country. The more you understand about life, the world and culture – the wiser you will be as a lawyer.
Keep your mind open and never stop learning – and you will be on the path to a long, rewarding, and successful law career.