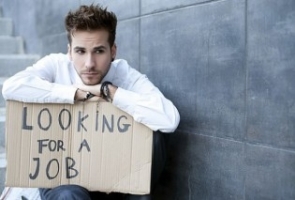 Yay! You found a job. Nothing fancy, just a job. A year later, you move on to something else, something better (or so you think). Six months later, you're on the hunt for another job. Then, you realize, you don't even know what you want to do anymore. What kind of job will make you happy? What do you WANT?
Job hopping is exhausting, isn't it? And it's even worse when you don't know what you're looking for in a job. If you're tired of finding jobs that you hate, check out these five tips for landing the job you want:
1. Understand what's important to you.
Before you do anything, you need to determine your core values. What things are most important to you? Identifying these core values and prioritizing them will help you zone in on your priorities.
2. Define your idea of success.
For some people, success means making lots of money. For other people, success means helping someone else achieve their goals. Success is completely subjective.
Comparing your success to that of your friends is useless. Everyone's goals are different. Everyone's idea of success is different. If you want to find a career that brings you satisfaction, you must define what it means to YOU, and not anyone else.
3. Figure out what makes you different.
What makes you unique? Determine your favorite qualities, strengths, and skills, then figure out how you can use them to solve your chosen problem.
It's important to understand what it is you can contribute professionally that no one else can. Identify your unique strengths and talents, then demonstrate how you will use those unique strengths and talents to help your target company reach its goals.
4. Showcase your unique strengths online.
Once you identify your unique strengths, you need to showcase them! If you want to be found by employers and recruiters, you need to establish a strong, cohesive online brand.
You're probably already all over social media, but do you have a LinkedIn profile? If you don't, you NEED one. If you do, you need to fill it out correctly (otherwise, it's not really that helpful). Think of the keywords associated with your industry/target role and incorporate them where appropriate.
5. Demonstrate your value.
How can you prove to employers that you're all you say you are? How can you show them you're the best candidate for the job? By showcasing quantifiable accomplishments!
Think of any projects you've been apart of (or led) – How did you contribute? What exactly did you do? Why did it make a difference?
Then, think about the numbers: How much? How long? How many? Put numbers on anything you can. Numbers = results. Showcasing these results is a great way to demonstrate your value to employers.
Photo Credit: Shutterstock