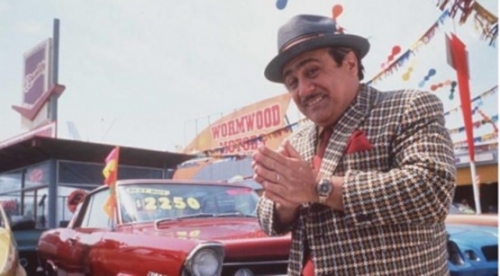 Choosing a career is one of the scariest activities for most young people. There are just so many factors to consider before selecting a career and at the same time, there are few people that can guide the youth when choosing a career route. So how are you going to find the perfect career that will work for you? Whether you're trying to decide where to look for your first job or pondering a possible career change, here's what you should consider when thinking through this important decision:
What's your work style?
Each of us has a preferred work style, even if we don't realize it. That style can sometime conflict with a career choice. For example, a flexible work environment might allow you to deliver projects on various dates, while a structured environment would require specific deadlines and strict guidelines. What works better for you? In which environment do you tend to thrive?
Where do you like to work?
What's your preferred work location? Your preference could vary from a small regional office to corporate headquarters to a home office, an airport hotel in Buffalo or a beach suite in South Florida. How often do like to work away from home? Do you mind traveling for your job? If living out of a suitcase makes you cringe and you need a consistency in your workplace, avoid careers that require a lot of moving around.
Do you enjoy social interaction?
Do you like working with others or as part of a team? Are you motivated by the needs of others and your ability to provide a solution? This is critical because some people shy away from that connection and would rather deliver value behind the scenes—without the complications of interacting with colleagues and clients. Know your social needs so you can choose a career that matches them.
How important to you is work-life balance?
Do you value a short commute and a home-cooked meal every night? Do you live for weekends out at the soccer field watching your kids play? If you need those creature comforts on a regular basis, pick a career that will give you the time to enjoy them. Look for jobs with regular hours and little to no requirements to work overtime or on weekends.
Do what makes you happy
The best way to select a career is to do something you think you will love.
For instance, if you wanted to be a doctor when you were younger but then you feel that you do not want to spend your whole life waking up at weird hours, you can always try something like selling General Insurance jobs. It might be something your good at for example using your communication skills with customers on a face to face basis or on the telephone which very much involves sales.
Choose a marketable career
The mistake that many youths make is selecting careers due to influence by their parents or celebrities. Some of the careers people select nowadays are not all that marketable. A marketable career is one that will give you a job easily or you can always turn to something else. For example, a career in marketing and sales is applicable in just about any area of practice in this world.
For instance, you can work as an auto insurance agent. People will always been in need of insurance covers for their cars. Take a look at website like http://cheapautoinsurance.net/ might shed some light about this type of business. Would you consider a career in selling cheap auto insurance if so start by updating your resume and searching for General Insurance jobs.
Information:
The best thing is that you can get auto insurance at very competitive rates by visiting http://cheapautoinsurance.net/cheap-auto-insurance-quotes/